All is not well in the Punjab Congress, Manish Tiwari hits out at rebellious family members of Congress leaders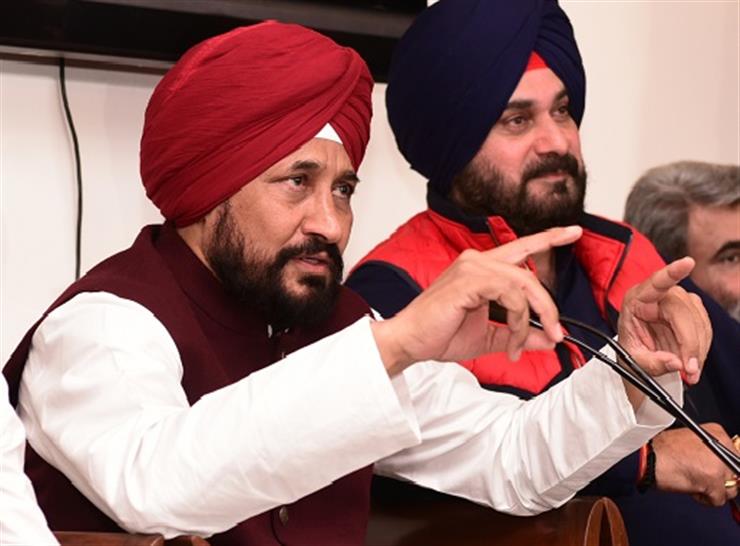 CHANDIGAR: All is not well in the Congress party. As the party battles strong opposition to power in Punjab, top leaders are vying to grab the CM post. Family members of many Congress leaders have rebelled against the parent party.
Congressman Manish Tiwari of Anandpur Sahib has raised his voice against the rebellion of family members of Chief Minister Charanjit Singh Channi, Partap Singh Bajwa and Rana Gurjit Singh. Manish said he is not the congressman of that kind, my brother is fighting official candidate, somewhere my brother is fighting BJP and my son is fighting official candidate.
Manish Tiwari insisted that it was against moral values ​​that those close to Congress leaders were fighting against party candidates. He said he came from a congressional family that gave blood for the party. Manish Tiwari, however, said he was holding continuous election meetings. The Congress party did not include Manish in the list of star activists in Punjab.
Tiwari, however, did not name the leaders whose relatives are fighting against the official candidates. His obvious target is CM Channi whose brother Dr. Manohar Singh is fighting as an independent from the seat of Bassi Pathana, Partap Singh Bajwa whose brother is fighting on Batala's BJP ticket and Rana Gurjit Singh whose son Rana Inder Partap Singh contends as independent of Sultanpur Lodhi.
Apart from family rebels, the Congress party also faces more than half a dozen rebels from different seats. Some of the Congress leaders have joined the BJP and AAP and are contesting other parties. Some senior Congress leaders like former minister Jagmohan Singh Kang and Jassi Khangura, who were both denied a ticket to Kharar and Kila Raipur's party, have joined the AAP. HSHanspal is another senior congressional leader who has joined the AAP but is not contesting.
The main Congress rebels are former MPs Nazar Singh Mansahia from Mansa, Angad Singh from Nawanshahar, Harminder Singh Jassi from Tlwandi Sabo, Amrik Singh Dhillon from Samrala. Dr. Harjot Kamal Congress MLA frpm Moga is now competing on the BJP ticket against official candidate Malvika sood, sister of Sonu Sood.
Krishan Kumar Bawa, a senior Ludhiana Congressman who wanted a party ticket but refused, is now running as an independent from Ludhiana West. Manjit Kaur, wife of former Vice President Ajaib Singh Bhatti, filed documents as an independent from the seat of Malout. Congress denied Bhatti a ticket. Harpinder Singh, brother of Congressman Jasbir Singh Dimpa, is running as an independent of Khadoor Sahib.
Former State Congress Speaker Mohinder Singh Kaypee, Daman Bajwa and Amarjeet Tikka are few others who left Congress but did not join any other party.
Former PPCC Chairman Sunil Jakhar is no exception. Although he has not quit the party, he raises his voice against the internal system of the Congress party. As Channi and PPCC Chairman Navjot Singh Sidhu try to secure a ticket for the CM post, Jakhar says he was the favorite of most MPs for the top job when Channi was nominated. He is not active in campaigning for the party nor does he contest elections.