Comment: This political stalemate in Malaysia is a calm before the storm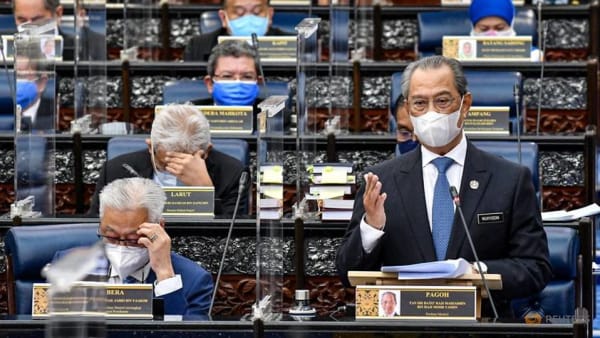 KUALA LUMPUR: The events of the past week have deepened the political crisis in Malaysia.
Prime Minister Muhyiddin Yassin's already questionable majority was publicly challenged when a UMNO minister resigned and the party announced the withdrawal of 11 of its MPs.
This followed a special parliamentary session, in which it was revealed that the Cabinet wanted – but failed – to revoke the emergency ordinances, leading to a tense public discussion between the Prime Minister and the king on whether royal consent was required, unprecedented in a constitutional monarchy like Malaysia.
Despite UMNO's withdrawal from the Perikatan Nasional coalition, Muhyiddin's government is still in place for several reasons.
First, Malaysia's federal constitution does not recognize political parties and states that only the king appoints as prime minister a member of the House of Representatives (lower house of Parliament) who he believes enjoys the confidence of the majority in the lower house.
Second, there are only three ways to test a parliamentarian's majority: through a general election, a vote of confidence (or no confidence) in parliament, or through evidence submitted directly to the king, for example statutory declarations. affirmed by members of the Lower House, as was the case that paved the way for Muhyiddin's accession to the highest office in February 2020.
THE OPPOSITION MUST DECIDE ON A LEADER FOR THE PM
The record wave of COVID-19 infections in Malaysia gave Muhyiddin a chance. For public health reasons, he may reject calls for a parliamentary confidence motion before his announced September session.
The fact that at least 11 cases of COVID-19 were reported to Parliament last week reinforces the public impression that lawmakers meeting when a pandemic rages on can be risky, despite the fact that all parliamentarians have already been vaccinated and that parliamentary sessions can therefore be held safely with the appropriate restrictions in place.
But that does not render inert the opposition, which now claims to hold the majority. In fact, opposition members have three options available to them.
First, they can put pressure on the Agong, as he can advise the government for another special parliamentary session to be held earlier than later in September.