Computer generated reference numbers required for short term loan repayments starting April 1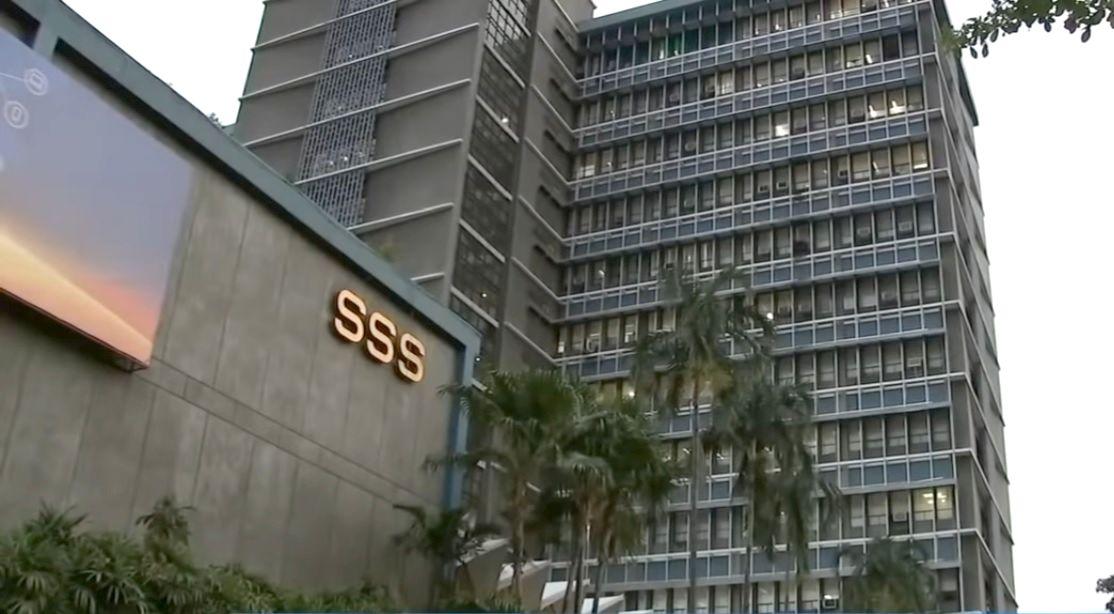 The state-run pension fund's Social Security System (SSS) said on Friday that the use of computer-generated payment reference numbers (PRNs) will be required for short-term loan payments from the 1st. April 2021.
The billing months to be covered by the system will be from March 2021, the SSS said.
The PRN, a system-generated number that matches the loan billing statement of an individual member – self-employed, volunteer, Filipino Overseas Worker – or employer, helps facilitate immediate and correct accounting of corresponding loan payments. to their loan accounts.
SSS CEO Aurora Ignacio said the pension fund started using PRNs for short-term member loan payments last year as part of the real-time loan processing program. (RTPL) of the fund.
Transactions covered by the system include salaries, disasters, emergencies and restructured loans.
"Since November 2020, we have been sending loan billing notices to borrower members and employers. This statement or loan billing notice contains a corresponding PRN, which individual members and employers must present when paying at SSS branches with the ATM system (ATS) or other RTPL compliant collection partner, " Ignacio said.
From the first to the sixth day of each month, the SSS generates loan billing statements and notices with PRNs sent to individual members and employers via registered email and cell phone numbers.
In the event that individual members need to change the amount payable in said statement, they can do so using their My.SSS account or at SSS branches, the SSS said.
Employers, on the other hand, can only make changes through the My.SSS account, where they must also submit an Electronic Loan Collection List (e-LCL), he added.
"They can download these lists from SSS accounts to edit them offline before submitting them," the SSS said.
The pension fund said that upon payment, individual members or employers can print a copy or capture a screenshot of the PRN loan account statement with the corresponding barcode, which can be accessed through the "RTPL PRN" module. their My.SSS accounts which are found on the SSS website.
"They can also present the text messages of PRN loans received from the SSS," he said.
"In addition to SSS branches with ATS, loan payments with PRN from individual members and employers are also accepted through RTPL compliant partners, Security Bank and Union Bank of the Philippines," he added.
The SSS said employers can also make PRN loan payments through BancNet's eGov facility through Asia United Bank, Bank of Commerce, China Bank Corporation, CTBC Bank, Metropolitan Bank and Trust Company, MUFG Bank, Philippine Bank. of Communications, Philippine National Bank, Rizal Commercial Banking Corporation, Robinsons Bank, Standard Chartered Bank and United Coconut Planters Bank.
Individual members can also repay their loans using PRNs with foreign branches of the National Bank of the Philippines, he said.
"Other SSS collection partners are currently in the process of improving and testing the system to become RTPL compliant," the pension fund said.
The SSS said it will issue notices once they can start accepting loan payments with PRN.
He said RTPL-compliant SSS collection partners will only accept loan payments with PRN to avoid potential posting errors on parallel use of PRN and non-PRN systems.
After payment, individual members and employers will receive an email or SMS notification confirming their payment and posting, the SSS said.
Meanwhile, non-PRN loan payments, including those from employers through the Electronic Data Interchange Net system, will only be accepted until March 31, 2021, through SSS collection partners who are not yet compliant. to the requirements of the RTPL system and SSS branches with ATS.
Educational Assistance Loans (EAL) are not yet included in the PRN billing system.
Members with EALs can still pay through any SSS branch with an ATS or SSS collection partner using the existing ML1 payment form until further notice.
The SSS launched the RTPL program in November 2019 as part of its compliance with the Philippine President's Directive to Digitize Business Processes under the Ease of Doing Business Act 2018.
"Since then, the SSS has continued to expand the program for the benefit of its members and covered employers through improvements to the member short-term loan process, such as online filing of salary and disaster loans, loan disbursements through the Philippine electronic funds transfer system and operational network (PESONet) participating banks and the use of the PRN for loan repayments, "the pension fund said.—AOL, GMA News