Congress and AAP have yet to find their feet as Modi's star shines in Himachal ahead of polls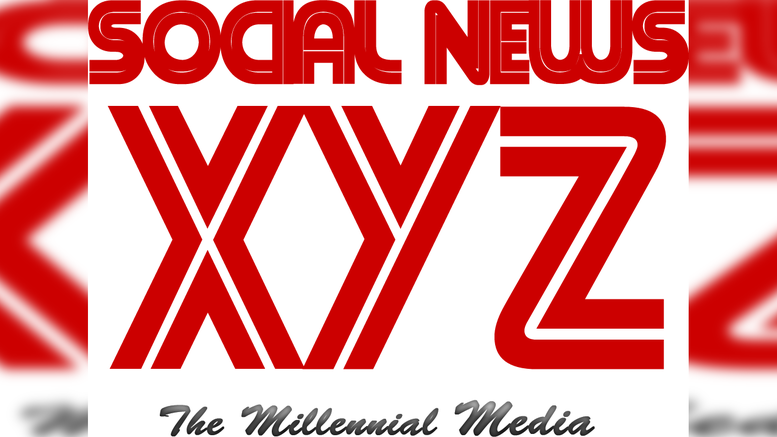 By Ashutosh Kumar
New Delhi, June 11: Prime Minister Narendra Modi is always at his best during election time. He has already started to eclipse his rivals effortlessly whether in Gujarat or Himachal Pradesh.
Just a fortnight later, the prime minister will hit the ground again, this time in Dharamshala, the second-largest town in the state's Kangra district. He is planning a road show in the city, which is on the international map as the home of the revered Tibetan spiritual icon, His Holiness the Dalai Lama.
Kangra, the largest district in the state with 15 assembly seats, is important for the BJP, as well as for the Congress, as the road to power in the state runs virtually through here. BJP National Chairman JPNadda has already made two visits to Kangra and Modi will now be hard pressed to sell his presence by spending two days with an overnight stopover.
His previous roadshow in Shimla – the state capital proved to be a big draw, giving Modi huge political mileage as he tried to connect with the city and also with some of the people he personally knew.
"Does Deepak still go to Jakhu temple every morning (on foot)," Modi asked the state's chief minister, Jai Ram Thakur, as he landed at Annandale heliport. .
Deepak happens to be a lowly BJP worker in Shimla and a prominent devotee of Lord Hanuman. Modi knew Deepak from his days as a party official in Himachal Pradesh 24 years ago.
In fact, it is said that Deepak had remained Modi's best host whenever Modi wished to enjoy simple homemade dishes in Shimla. 'Deepak Bhojanalaya' – Deepak's vegetarian dhaba at the Middle Bazaar was Modi's best place to eat and relax, after his long tours in the hills.
This is how the prime minister finds a connection to the hill state, which he says remains his second home and holds a special place in his heart.
The BJP wants to go to the polls with Modi as its biggest mark for shattering the myth that the incumbent party will never return to power in Himachal Pradesh, after a five-year rule.
In fact, before 1998-2003, when Prem Kumar Dhumal led the BJP-HVC coalition government, the BJP could not even complete its five-year tenure in the state.
"Under Modi's leadership, many old myths are being shattered. Himachal Pradesh will set a new trend for BJP's return to power as happened in four states namely UP, Goa, Manipur and also Uttarakhand," Chief Minister Jairam Thakur said at a rally in Mandi – his hometown.
Although Modi's official agenda for the June 16-17 Dharamshala visit is to chair two-state conferences of states with chief secretaries – a first-ever such event proposed in Himachal Pradesh, there's no secret about his bigger commitment to the two states going to the polls this year-end.
"If I tell congress friends that Modi ji has two more visits as he also has to go to Chamba and later to Bilaspur to oversee the commissioning of a hydel project and to inaugurate AIIMS respectively, they will be shocked of their lives," Thakur said.
Still, Modi's focus on Himachal Pradesh ahead of the election has created some unease in opposition Congress camps, as has the AAP – which is trying to gain a foothold in the State after the victory in Punjab.
The new Congress Speaker, Pratibha Singh, also suddenly became active and started visiting districts with her son Vikramaditya Singh, a sitting MP. Opposition leader Mukesh Agnihotri and party campaign committee chief Sukhwinder Sukhu also advise party workers on how they should avoid factionalism and unite to oust the BJP from power.
"Is the Congress afraid of Modi and his commitments in Himachal? When asked, Agnihotri replied: "Each party has the right to bring its national leaders to campaign, but the question arises, what did Modi really give to Himachal Pradesh during the eight years of his rule. Did he announce a new project or give a bailout to a debt-ridden state?
Yet Congress having lost its potential leadership, following the demise of six-time CM Virbhadra Singh and Kangra strongman GSBali, is struggling to cobble together a united face to cash in on issues such as anti-incumbency, the unemployment and rising prices.
Nevertheless, as Congress tires of pulling itself together, the AAP is also doing its best to seize the initiative.
Delhi Chief Minister Arvind Kejriwal is on his third visit to Himachal Pradesh on June 11 with Punjab Chief Minister Bhagwant Singh Mann. After Mandi – the home district of the Chief Minister and Kangra – a hotbed of state politics, he chose Hamirpur – the home district of the Union Minister of Information and Broadcasting Anurag Thakur.
Last week, the party also reconstituted its state unit – a jumbo body and chose Surjeet Singh, a farmer from the Rajgarh region of Sirmaur to lead the organization. The party is still struggling to find a credible face to lead it to the polls.
Meanwhile, the recent arrest of Satyendra Jain, Delhi's health minister, who was made polling official, has dealt the AAP a major blow in its efforts to penetrate the rural areas of Himachal Pradesh.
As the BJP pulls out all the stops to hit the roads well in advance, Modi is once again its standard bearer. His tapping for Jai Ram Thakur at the May 31 rally in Shimla gave the chief minister – who is the party's face for leadership – a real dose of a wake-up call ahead of the polls.
(Content is released under agreement with indianarrative.com)
–Indian story
(947 words)
2022-06-11-12:18:05
Source: IANS
About Gopi
Gopi Adusumilli is a programmer. He is the editor of SocialNews.XYZ and president of AGK Fire Inc.
He enjoys designing websites, developing mobile apps and publishing news articles from various authenticated news sources.
As for writing, he enjoys writing about current world politics and Indian movies. His future plans include developing SocialNews.XYZ into a news website that has no bias or judgment towards any.
He can be reached at [email protected]