Democratic proposal would not allow non-citizens to vote in elections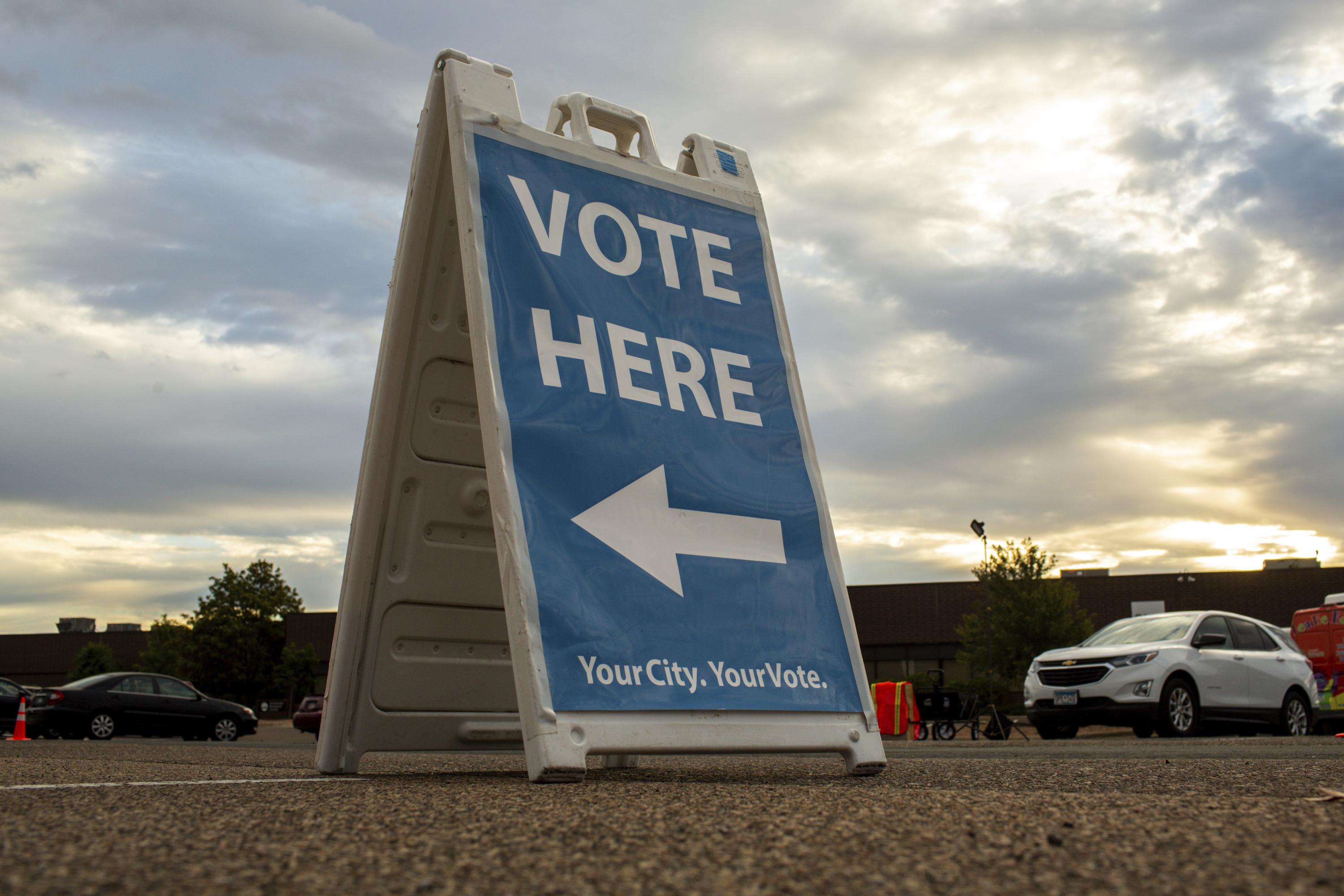 CLAIM: Congressional Democrats voted to allow noncitizens to vote in the election.
AP ASSESSMENT: False. House lawmakers are weighing a proposal to provide federal grants to help states and other jurisdictions translate election materials into other languages. The bill, an amendment to the Voting Rights Act, does not extend the right to vote to non-citizens. Democrats on the House Judiciary Committee voted against adding language that would say so explicitly, but experts say such a clause was unnecessary because federal law already bars noncitizens from voting. in federal elections.
FACTS:
Conservatives claim on social media that the Democratic majority in the House of Representatives is seeking to allow non-citizens to vote in elections, citing a new bill that would do no such thing.
"Democrats just voted so that illegal immigrants who aren't US citizens can vote in elections," one Instagram user wrote in a post that received more than 3,500 likes.
The post included a screenshot of tweets from an account for House Judiciary Committee Republicans that read, "#BREAKING: Judiciary Democrats just voted to support NON-CITIZENS voting in our election."
"There is no hiding it. Democrats WANT noncitizens to vote in our elections," the GOP account continued, along with an image of a proposed amendment to the voting bill.
The comments followed a House Judiciary Committee meeting on Sept. 21 in which lawmakers weighed in. a proposal by Representative Nikema Williams which would provide federal grants to help local jurisdictions distribute voting materials translated into languages ​​other than English.
The Expanding Voluntary Opportunities for Translation in Elections Act, or HR 8770, also establishes a study on the possibility of offering election materials in more languages.
During the meeting, Representative Tom McClintock, a Republican from California, proposed an amendment this would make it clear that nothing in the proposal should be construed as permitting noncitizens to vote in federal, state, or local elections.
The proposed amendment lack with 12 votes for and 21 against. Williams' bill also remains pending in committee.
But election experts and civic groups say there's simply no need for the clause Republicans have sought to insert into the Georgia Democrat's proposal.
"The bill amends Section 203 of the Voting Rights Act," Pamela Karlan, a Stanford Law School professor specializing in voting rights, said in an email. "Section 203 already only protects citizens' right to vote."
Democratic lawmakers have done similar arguments during the September 21 debate. Although they did not mention it by name, the Illegal Immigration Reform and Immigrant Accountability Act of 1996 makes it a crime for non-citizens to vote in a federal election.
"Federal law already states that a non-citizen cannot vote. It's already a violation," Rep. Sheila Jackson Lee, a Democrat from Texas, said in a recording of the hearing posted on the committee's website. "This legislation aims to ensure that you can read and vote with integrity if you do not have English as your first language."
Reached for comment, a spokesperson for McClintock directed the AP to the lawmaker's comments during the committee hearingwhere he argued in part that while the bill does not intend to "permit or encourage" non-citizens to vote, "my colleagues should have no problem including this assurance in the text of the law Project".
Other Republicans on the House Judiciary Committee made a similar argument.
"The purpose of the amendment was to clarify that nothing in the specific section should be INTERPRETED as permitting non-citizens to vote," said Russell Dye, spokesman for Rep. Jim Jordan, the committee's ranking Republican, in an email. . "If Democrats were happy with the citizen-to-vote law, they would have had no problem voting to include this amendment in the text. Why leave anything to interpretation?
He also noted that non-citizens are allowed to vote in local elections in some places.. Indeed, more than a dozen communities across the United States allow noncitizens to vote in local races, including 11 cities in Maryland and two in Vermont.
New York City passed a law this year that would allow noncitizens to vote for mayor and other local officials, but a judge blocked the move in June, ruling that it violated the state constitution. Meanwhile, some states, including Alabama, Arizona, Colorado and Florida, have adopted rules that would prevent any attempt pass laws like the one in New York.
But Steven Huefner, an election law expert at Ohio State University School of Law, said voting against the amendment is "not the same as wanting to affirmatively allow noncitizens to vote."
"There are a number of reasons why one might vote against an amendment that doesn't necessarily say anything about the underlying substance," he said by email.
Aaron Scherb, director of legislative affairs at Common Cause, a government watchdog group that backed the Democratic bill, dismissed the amendment effort as a "pure moment of 'gotcha'" by Republicans.
"It's already illegal for noncitizens to vote in federal elections, which House judicial Republicans all know," he said by email.
___
This story has been updated to add a comment from McClintock's office.
___
This is part of AP's efforts to combat widely shared misinformation, including working with outside companies and organizations to add factual context to misleading content circulating online. Learn more about fact-checking at AP.
****