Deportation ban is further extended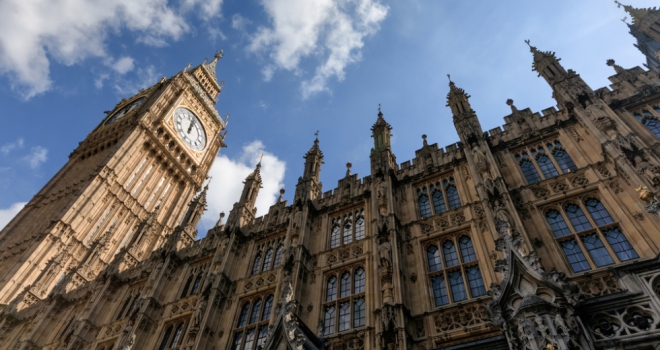 The government has announced a further extension of the current ban on bailiffs in England until May 31.
Residential evictions by bailiff in England were supposed to remain on hiatus until the end of March, but will now expire two months later, with tenants only having their homes owned in the most serious circumstances, such as incidents of fraud or domestic violence.
The rule that private landlords are required to give tenants six months' notice of eviction has also been extended until at least May 31.
The ban on business evictions will be separately extended for three months until June 30 in a bid to support businesses hardest hit by the pandemic fallout, such as bars and restaurants.
Robert Jenrick, Housing Secretary, said: "It's right that as we move forward on the roadmap, we make sure that businesses and tenants continue to be supported.
'We have taken unprecedented steps to support commercial and residential tenants throughout the pandemic – with a £ 280 billion economic program to keep businesses running and people employed and able to cope with their needs. expenses, such as rent.
"These measures build on government action to provide financial support as restrictions are lifted over the next few months – extending the leave scheme, business rate holidays and increasing universal credit." "
However, according to the NRLA, the extension continues to leave many homeowners in financial turmoil as they operate without receiving rental income.
Ben Beadle, Executive Director of the National Residential Landlords Association, comments: "The new extension of the repossession ban will do nothing to help homeowners and tenants financially affected by the pandemic.
"Given the cross-sectoral consensus on the need to tackle the rental debt crisis, this suggests that the government is unwilling to listen to the voices of those most affected.
"If the Chancellor is to avoid causing a homeless crisis, he must develop an urgent financial package including interest-free, government-guaranteed loans to help late tenants pay off rent debts built since March 2020.
"It is vital for those who are not entitled to benefits. Without it, more and more tenants risk losing their homes, and many of them will have damaged credit scores, which will make renting more difficult in the future and put enormous pressure on local authorities when they will be able to manage the least.
Timothy Douglas, Policy and Campaign Manager, ARLA Propertymark, comments: "The British government has further extended the ban on deportations in England, without putting in place additional and specific measures to support the sector. With the leave plan being extended until September, it is likely that we will see more changes in the months to come. To this end, we urge the UK government to consider a broader strategy and plan on how the sector can deal with rent arrears and the backlog of eviction cases, in order to avoid a growing crisis.
"As the impact of Covid continues to be felt with household debt and rising unemployment rates, we remain concerned about how tenants will avoid future rent arrears and landlords will remain encouraged to stay. on the market. Rather than short-term measures that fail to help tenants who need it most, the UK government must focus on providing long-term support to help tenants clear the debt and arrears that they accumulated during the pandemic. "
Melanie Leech, Managing Director of the British Property Federation, said: "The government has recognized that the majority of tenants and landlords work well together – with tenants being transparent about their finances and landlords supporting those in distress with emergency relief and new, longer-term rent payment arrangements. . New, stronger relationships have been built through this process. Nonetheless, there is a minority where relations have broken down and become toxic, and the continuation of the moratorium will do nothing to unblock the stalemate and allow the market to reset and recover.
"With further rate relief and new subsidies, along with a clear plan to reopen, businesses on shopping streets should be confident to approach their property owners to forge an economic partnership in which they can agree on how to manage. equitably the rental debt. Rational landlords want their tenants to prosper – empty properties generate no income and are a bane on our main streets.
"As they prepare to reopen, in premises that owners and their agents have kept safe and well maintained, the scandal of these well-capitalized businesses that can pay rent, but have chosen not to, do can not continue. Their behavior plundered our country's pensions and savings invested in commercial real estate, and was a blow to local government owners and already strained public finances.
Alison Hardy, partner at Ashurst law firm, said: "The government has once again taken a holistic approach, protecting all corporate tenants, whether or not the pandemic still affects their business, rather than taking a more nuanced industry approach. Rather than gently easing the brake, the government simply moved the cliff edge to June 30, 2021. The owners had speculated that extending the leave until September 2021 would mean that this ban on evictions would also be extended the same period. ban to September in due course.
"In the meantime, we can expect to see more landlords withdrawing rent deposits, recovering money from guarantors and clogging the courts with debt claims. The High Court has seen so many claims issued by landlords for arrears. rent that he is starting to sort out these claims and put them on the Central London County Court Chancellery's list.
"We have seen that the measures to date have supported several companies that could otherwise become insolvent or enter into CVA deals. We expect the ban on legal claims and liquidation petitions to be extended in the same manner. This, along with an extension of government support programs, and some ongoing legal challenges against CVAs are likely to delay insolvencies for a further period. "