European nationalists change names and win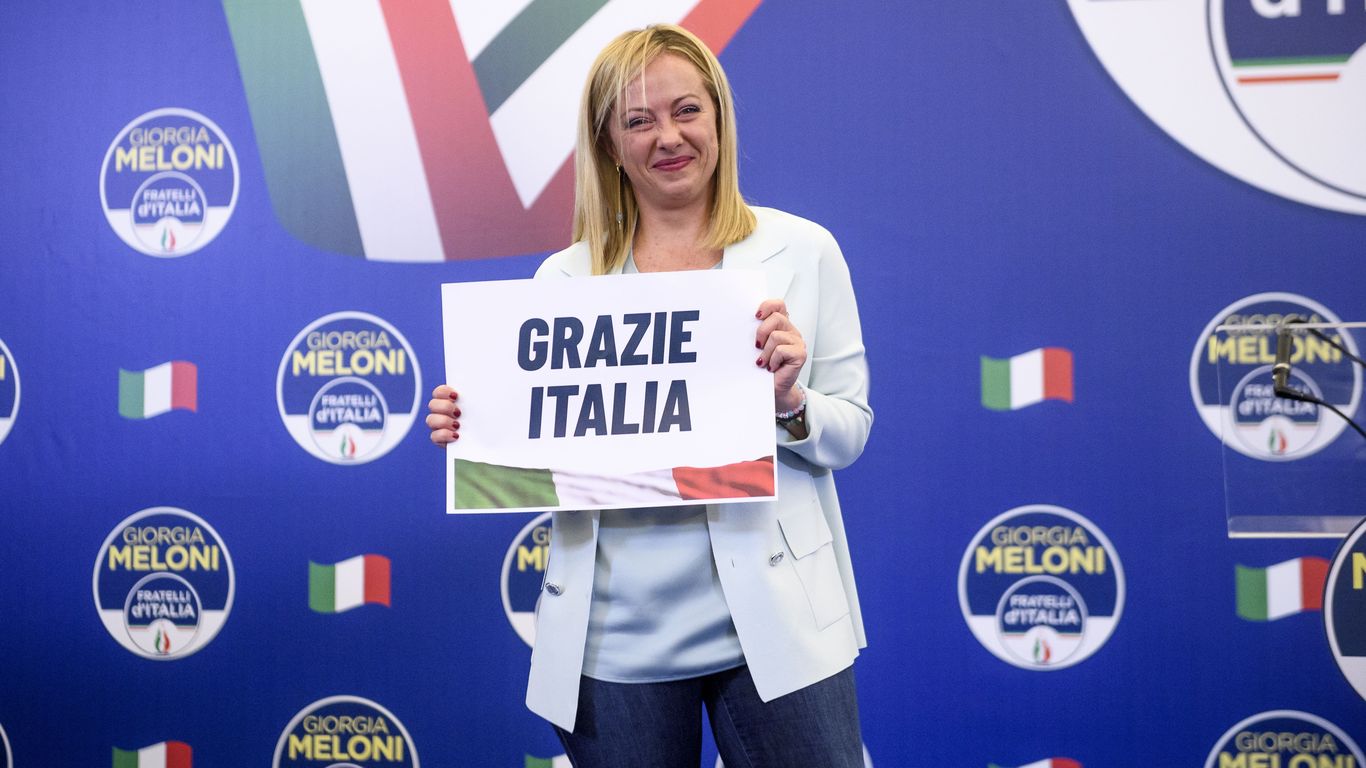 Sunday's victory for Giorgia Meloni's Brothers of Italy underscored anti-incumbent sentiment in Europe and the ability of the continent's former fringe parties to detoxify their brands.
The big picture: The election came two weeks after Sweden's far-right Democrats fought their way to a second place finish in a shock result that will force the ruling Social Democrats out of power.
While Meloni's party traces its roots to neo-fascist supporters of Benito Mussolini, she brushed off her past praise for Il Duce and cast herself as a traditional conservative who will be tough on Moscow and reasonable on Brussels.
Likewise, Sweden's Democrats expelled extremists and disavowed the party's past ties to white nationalism. Marine Le Pen carried out a similar revamp in France, and her National Rally (formerly National Front) finished second in presidential and parliamentary elections this year.
All three parties have sought to broaden their appeal to a wider range of voters while maintaining hardline stances on immigration. As they moved towards the center, voters also moved towards them and moved away from mainstream alternatives.
What to watch: The Brothers of Italy were the only major party to refuse to serve in a government of national unity under Mario Draghi, and therefore well placed to present themselves as genuine outsiders.
The party's jump from 4% to 26% in the polls put Meloni in a position to become prime minister. His right-wing bloc has collectively won clear majorities in both houses of parliament.
Analysts expect her to place respected figures in key ministries, especially finance, to appease the markets and the EU. But she will have to deftly manage the delicate transition from underdog to incumbent if her government is to outlast its recent predecessors.