From Oct 12, BJP will launch 'Gujarat Gaurav Yatra', there will be 145 public meetings in 144 assemblies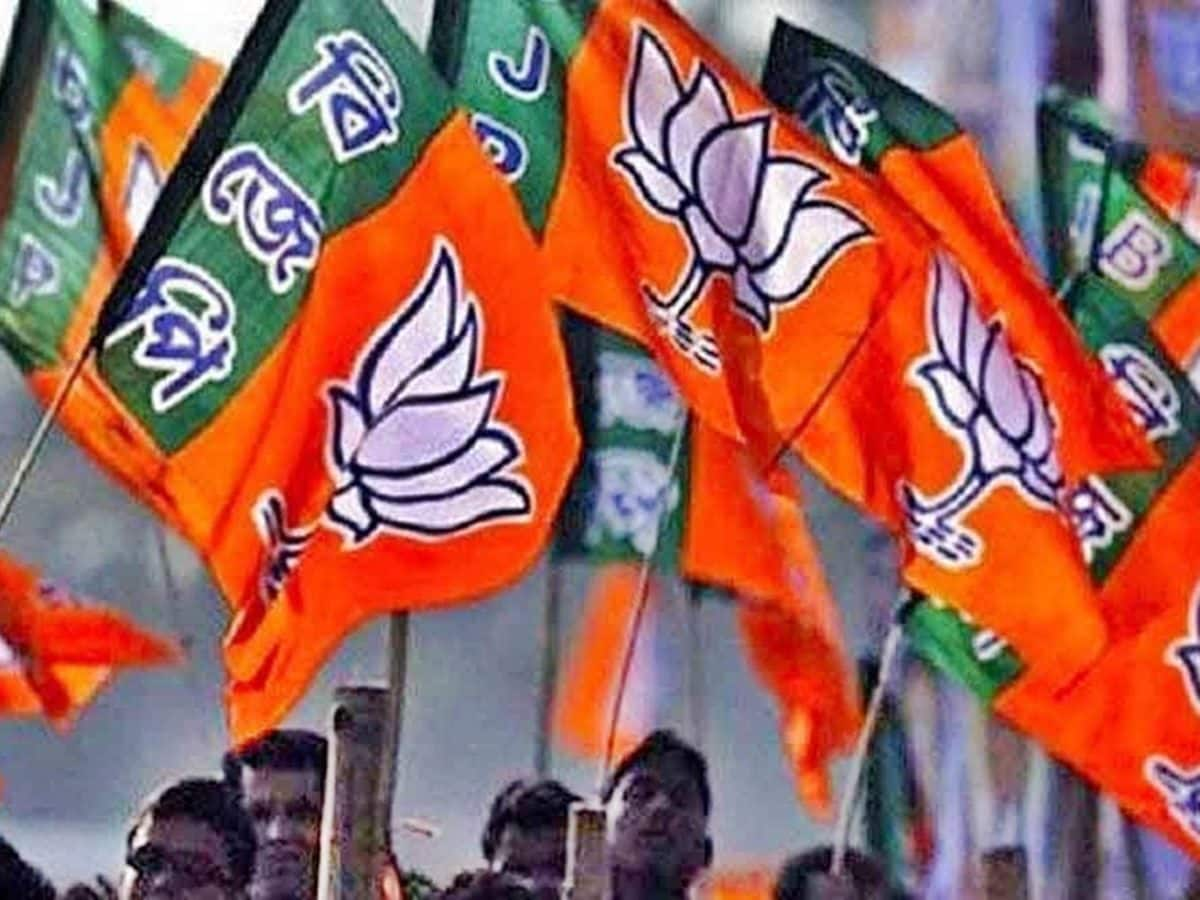 Strong points
Jhanjharka's journey to Somnath will also start from 13
Preparation to introduce the model of Gujarat to the masses
Ahmedabad. The BJP has decided to eliminate the Gujarat Gaurav Yatra in all of Gujarat in order to wave the saffron again in the Gujarat Assembly elections. Union Home Minister Amit Shah and BJP Chairman JP Nadda will launch this yatra. Under this, 4 trips from 4 locations will be made from different locations. Gaurav Yatra will start from 12th October and will be held in 144 assemblies in Gujarat and during this time 145 public meetings will be held. A distance of 5734 km will be traveled during this journey.
Responsibility for this Gujarat Gaurav Yatra has been given to 5 central ministers including Dr. Mansukhbhai Mandaviya, Purushottam Rupala, Darshana Jardosh, Devusinh Chauhan and Dr. Mahendra Munjpura. This Gaurav Yatra will depart from 4 locations in Gujarat and this yatra will depart from 2 locations in Saurashtra on 12th October. The first journey will depart from Dwarka and reach Porbandar. This yatra will cover 21 assemblies covering 876 km.
The second Yatra started on October 12 and the third Yatra on October 13
On October 12, the second trip will depart from the court of Bahurchi Mata. It will go to 33 assemblies in 9 districts and will cover a distance of approximately 1730 km. As part of this, the third voyage will depart from Unai on October 13. This yatra will cross 35 assemblies of 13 districts and will cover a distance of approximately 990 km.
Jhanjharka's journey to Somnath will also start from 13
Giving information about the yatras, Gujarat official Gaurav Yatra and vice president of the state, Gordhan Bhai said that on October 13, Jhanjharka's journey to Somnath, the abode of Sant Sawainath, would be made. It will cover 24 assemblies in 9 districts. During this, a distance of about 1070 km will be covered. Lord Birsa Munda will depart from Unai in the form of Adivasi Gaurav Yatra. It will cover a course of about 1068 km in 31 Legislative Assemblies in 14 districts with 28 assemblies and will end in Ambaji.
Preparation to introduce the model of Gujarat to the masses
BJP's strategy is that the way Gujarat became the first state in the country under the Modi and BJP led government every Gujarati should be proud of. Today, the model of Gujarat is relied upon for most of the development work in the country, so this yatra has been planned to make Gujarat proud. Along with this, the BJP is also working on the strategy to raise public awareness of the state and central government welfare schemes through this yatra.
Gaurav Yatra will be made anti holder
BJP strategists believe that the Gujarat Gaurav Yatra will prove very important in reducing anti-incumbency because during this yatra, ministers and senior leaders from the Center and Gujarat will communicate directly with the public. The BJP is developing a strategy to bring Prime Minister Narendra Modi to the end of these visits.
Be the first to read the latest news in Hindi News18 Hindi | Today's Breaking News, Live Updates, Read Most Trusted Hindi News Website News18 Hindi |
Tags: Amit Shah, Gujarat BJP, Gujarat News
FIRST POST: October 08, 2022, 9:36 PM IST