I cannot make my payment for Chapter 13: what now? | On your debt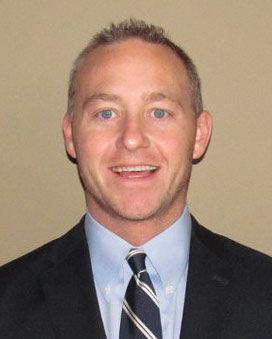 Chapter 13 bankruptcy offers a possible solution for people who have suffered a temporary disruption in their income or are facing financial problems due to large but temporary expenses. For example, a person with a stable income and assets to protect may be confused by a period of unemployment. Alternatively, a person with a stable income, a house, a nice car, and other assets may face a medical crisis and end up with a pile of bills that don't fit within the budget.
A Chapter 13 repayment plan allows the filer to pay off overdue balances over time, while still making current payments on mortgages, auto loans, and other debts. As long as the plan payments are up to date, there is no collection activity on these overdue amounts. Late charges on these balances stop accumulating, and in most cases the interest rate on the debt may even be lowered. At the end of the plan, some remaining unsecured debts may be discharged and assets that might be at risk in a Chapter 7 case are protected.
Chapter 13 is a popular option in Alabama
Nationwide, there are more Chapter 7 filings than Chapter 13. Yet in Alabama, Chapter 13 is more common. For the 12 months ending September 30, 2020, approximately 58% of consumer bankruptcy cases in Alabama were filed under Chapter 13. The prevalence of Chapter 13 varies across the state. In the Northern District of Alabama, which includes the cities of Birmingham, Florence, Gadsden, and Huntsville, there have been slightly more cases of Chapter 7 than Chapter 13. However, in the Middle District, which includes Montgomery , there were almost three times as many chapter cases. 13 cases like 7.
There is a significant concern about Chapter 13. The repayment plan lasts for three to five years. Someone who has ever been in financial turmoil due to job loss, serious illness or injury, or some other unforeseen event may be concerned about making this commitment. After all, another crisis could arise.
So what if the income is interrupted or something else disrupts the family budget while a Chapter 13 repayment plan is underway?
Options when you cannot make Chapter 13 payments
The solution for someone who can no longer keep track of Chapter 13 payments depends on the circumstances. For example, is the inability to pay temporary or long term? Would it be realistic to make smaller payments? What types of debt are included in the plan?
Depending on the specifics, the possible options may include:
Suspension of plan payments
If the reason you cannot make plan payments is short-term, you may be able to suspend plan payments. For example, if you need surgery and you are absent from work for six weeks, your bankruptcy trustee may agree to allow you to skip one or two payments from the plan and resume payments when you return to work. . The suspension of your Chapter 13 plan is at the discretion of the trustee and does not always require a hearing or a court order. However, the trustee can only suspend up to three payments. If the income interruption or emergency expenses impact your payments for more than three months, the change may be the solution.
Modification of the plan of chapter 13
When circumstances change, it may be possible to modify your Chapter 13 plan to make payments more manageable. However, an amended plan must be approved by the court, just like the original plan. A Chapter 13 plan can only be changed if the petitioner still has enough income to make payments that will cover secured debts and senior unsecured debts. This may not be feasible in the case of continued job loss, disability or other significant and continuing decrease in income.
Some modification possibilities may include:
● Eliminate or reduce the payment of unsecured and non-priority debts
● Extension of the repayment period, within certain limits
● Delivery of secured goods to reduce the total amount of reimbursement due
Dismissal
Dismissing the Chapter 13 case is still an option. Some debtors choose this option if the change is not possible and the debtor is unwilling or not eligible to convert to Chapter 7. However, it is important to understand what the termination will mean. The automatic stay ends immediately when the case is closed, which means creditors can resume collection activity. This includes not only appeals and letters, but potentially lawsuits, salary garnishments, repossession and other actions.
Conversion in Chapter 7
Some people who are not able to continue with Chapter 13 plans may be able to move on to Chapter 7. Of course, you must be eligible for Chapter 7. This means your income must be eligible, not be eligible. statute-barred due to a previous bankruptcy case, and not be otherwise barred from filing.
The Chapter 7 conversion works well for some people who cannot complete a Chapter 13 case, but is not suitable for everyone. For example, someone who has non-exempt assets that they hope to keep may not want to move on to Chapter 7, since the trustee can liquidate those assets for the benefit of creditors. Additionally, if the reason for filing Chapter 13 was to prevent foreclosure or to manage other secured debts, Chapter 7 does not offer the same protection.
Discharge of difficulties
The Chapter 13 Difficulty Release is not available to everyone. Generally, the debtor must be unable to pay through no fault of his own, and the inability to pay must continue. For example, hardship relief may be granted when an older debtor is facing a serious medical crisis or disability and is unlikely to be able to return to work.
There are also other requirements. For example, hardship relief will not be granted unless unsecured creditors are as well off as they would in a Chapter 7 case. This is an easy analysis to determine if the debtor has not. non-exempt assets, meaning that there are no assets to distribute and unsecured creditors receive nothing in a Chapter 7 case. However, if there are non-exempt assets, the calculation is a bit more complicated.
Perhaps most importantly, a hardship discharge won't necessarily solve your problems. While unsecured debt can be wiped out with a hardship discharge, secured debt is not discharged and you may still face collection action including repossession or foreclosure.
Talk to your bankruptcy lawyer
The first step when you recognize that you may have a problem making Chapter 13 payments is to contact your lawyer. In most cases, the worst thing you can do is do nothing. The sooner you explore your options, the more likely it is that you can find an alternative that helps you achieve your goals.
Bond & Botes helps people with debt
At Bond & Botes, we've been helping people with debt issues and creditors harassment for decades. We know that your best first step is to gather accurate information. Therefore, we offer free consultations to help you make the right decision for you and your family. We can answer all of your questions regarding Chapter 7 bankruptcy, Chapter 13 bankruptcy, stopping a foreclosure or wage garnishment, avoiding lien, stopping lawsuits, " medical debt, personal loans, payday loans, credit card debt, etc. We can alleviate your stress! We want to help you and we can help you!
---
Bond, Botes, Sykstus, Tanner & McNutt, PC
The Web: www.bondnbotes.com
Facebook: facebook.com/Bond-Botes-Sykstus-Tanner-McNutt-PC-203986783117475/
102 South Court Street, Suite 314, Florence, AL 35630
Telephone: 256-760-1010 • Fax: 256-760-1023
Office hours: Monday to Friday • 8 a.m. to 5 p.m.
No statement is made that the quality of legal services to be provided is superior to the quality of legal services to be provided by other lawyers.