Investigation report: TDP resumes but YCP wins again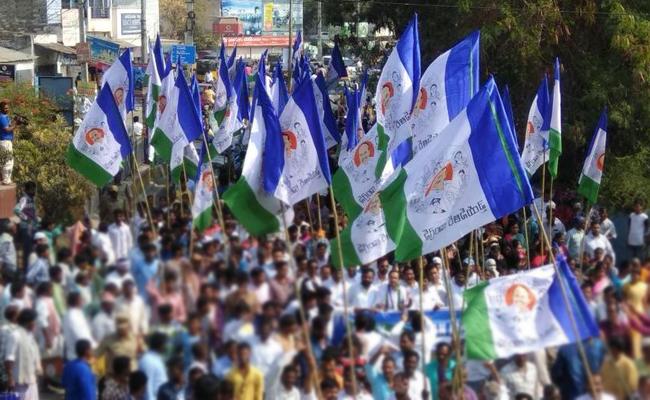 It is common to see victories and defeats in politics. There will be many reasons for gaining power and losing it.
After the state branch, the TDP formed the government for the first time. But YCP came to power later. We know what kind of defeat the TDP tasted at the hands of YCP.
There has been a widespread belief that the TDP will never be able to bounce back. Everyone thought Jagan Mohan Reddy had given TDP a permanent knockout blow.
Chandrababu has also been in mourning for quite a long time. The yellow media propaganda has been that the PA state is in the doldrums under the YCP rule.
It cannot be ruled out by claiming that it is completely false. Jagan has focused only on social protection programs since taking office, but has ignored development through income generation with investments. With this, he lost income and got into debt. The TDP and its media made it public.
No one knows how well people thought about this, but a recent survey by a company concluded that anti-ownership in the state is very minimal.
The survey made it clear that regardless of the increase in anti-incumbents over the next two years, YCP is returning to power even in 2024.
But the investigation also indicated that the TDP will resume within the next two years. While he may not return to power, if the situation continues like this, it could reduce the number of seats YCP won in previous elections, according to the survey. As the election is still 2 years away, we cannot come to the conclusion that this poll will become true.
It is therefore too early to predict anything. Only time and the tide can decide anything. It is high time for YCP to focus on generating income in order to avoid opposition to power.
Click here for the latest Direct-to-OTT versions (list updated daily)