Larry Elder's Campaign Removes Voter Fraud Section From Website After Landslide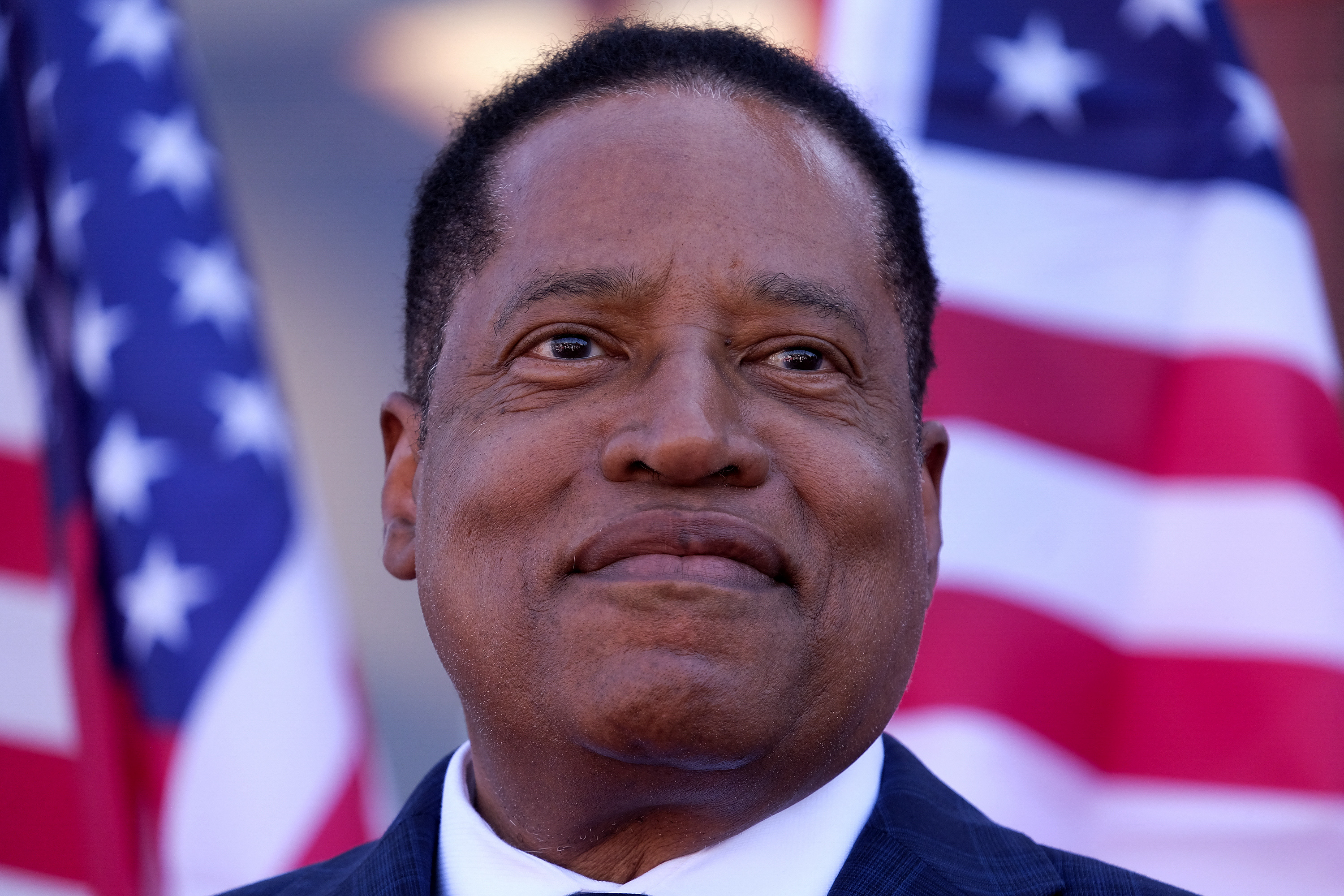 Larry Elder has removed a page on voter fraud from his campaign website, following his landslide loss to Gov. Gavin Newsom in the California recall election.
The Republican challenger deleted the "Stop Fraud" section, which linked to a separate website called StopCAFraud which falsely claimed Newsom was reinstated as governor before polls closed on Tuesday.
A statement on the StopCAFraud site read: "Statistical analyzes used to detect fraud in elections held in third world countries (such as Russia, Venezuela and Iran) have detected fraud in California, which has allowed Governor Gavin Newsom to be reinstated as governor. "
The StopCAFraud website, which was funded in part by Elder's campaign, also called on visitors to petition California authorities "to investigate and improve the twisted results."
It was the latest of several unsubstantiated allegations of electoral fraud made by Elder during the campaign. But as Newsom's victory became evident, the Republican removed the "Stop Fraud" section from his campaign website.
Using the WayBackMachine, a tool that archives web pages, News week noted that the StopCAFraud site had also been significantly altered, the passage "Statistical analyzes…" being deleted.
Another claim that "cases of undocumented polls were discovered before the September 14 election date" has been deleted.
At the time of writing, the StopCAFraud website asks Californians to complete an affidavit form if they "have experienced any irregularities, interference or intimidation while voting."
News week has contacted Elder's campaign for comment.
In his victory speech on Tuesday night, Newsom said: "I said it many times during the election campaign. We may have defeated Trump, but Trumpism is not dead in this country. The 'big lie ", the insurgency of January 6, all the efforts to suppress the vote that are taking place across the country",
Newsom described the recall as a Republican-led effort since he launched his campaign earlier this year.
He called the activists who promoted the recall petition a "coalition of national Republicans, anti-vaxxers, QAnon conspiracy theorists and anti-immigrant Trump supporters."
These characterizations have been fiercely contested by the promoters of the recall petition.
Newsom was only the second governor in California history to face a recall election and the first to defeat one.
In 2003, Democrat Gray Davis was removed from office and replaced by action movie star and Republican candidate Arnold Schwarzenegger. "Governor" Schwarzenegger was re-elected in 2006. Since his term ended in 2011, the post of governor has been held by the Democrats.