Major Democratic Mayoral Campaigns Spent $ 69 Million on the Primary, Outside the $ 31 Million Groups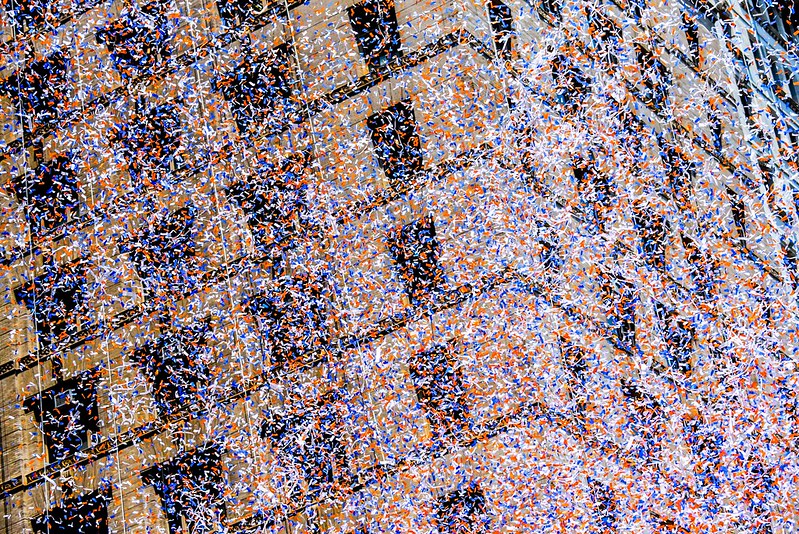 (photo: Michael Appleton / Mayor's Office of Photography)
---
Spending for this year's municipal election has already passed the $ 100 million mark, according to the latest campaign finance reports that were filed Friday. These documents show the fundraising and spending of Democratic and Republican mayoral candidates, including the top eight Democratic mayoral candidates who hosted the televised debates, as well as independent spending groups, also known as the political action committees (PACs), which have spent for or against candidates.
The top eight Democratic mayoral candidates have spent a total of $ 68.9 million through July 11, including about $ 38.5 million of public funds they received through the Campaign Finance Board as part of the the city's matching fund program which aims to incentivize small dollar fundraising. Independent spending committees, PACs, and Super PACs that cannot legally coordinate with candidate campaigns, spent an additional $ 38.9 million over the same period, including $ 31.4 million for the campaign. primary of the Democratic mayor. The next campaign fundraising deposits are expected on August 27, reflecting fundraising and spending between July 12 and August 23.
Of the eight Democrats, former Citigroup leader Ray McGuire's campaign tops the table, spending $ 11.7 million on the race, including a $ 2 million loan he has yet to repay and a $ 1 million gift from McGuire himself. He was the only major candidate not to participate in the public funds program, which allowed him to collect higher individual donations, but did not allow him to provide matching funds. An outside group, New York for Ray, spent $ 5.75 million to support McGuire's campaign, but he still came in seventh place. Top PAC donors are oil mogul John Hess, Broadway producer Daryl Roth and hedge fund manager Bill Ackman, among others.
Democratic primary winner Brooklyn Borough President Eric Adams was second in campaign spending, with more than $ 11.2 million through July 11. Adams hit the spending cap of $ 10.9 million for the primary, with the rest of the spending going to the general election. which has a spending limit of $ 7.3 million (the primary spending limit has been increased in response to McGuire's fundraising and spending). Adams had about $ 1.7 million left on filing in mid-July, but as a Democratic nominee his fundraising is underway and should be solid.
Additionally, Adams benefited from $ 7.7 million in outside spending, the highest number of applicants. An outside group, Strong Leadership NYC, accounted for $ 6.3 million of these independent expenses. The main donors to the group were hedge fund managers Steve Cohen, Daniel Loeb and Kenneth Griffin.
Entrepreneur Andrew Yang, who finished in fourth place, saw his campaign spend nearly $ 10.3 million and he received an additional $ 3.8 million in outside support. Most of that independent spending came from Comeback PAC, created by political agent Lis Smith, who was previously a senior advisor to Pete Buttigieg's presidential campaign. The same hedge fund managers who backed Adams – Cohen, Loeb and Griffin – also donated to Smith's PAC.
Right behind was Controller Scott Stringer, whose campaign spent just under $ 10 million on his race to finish in fifth place. Outside groups spent more than $ 4.75 million to support his campaign, of which $ 3.75 million was spent by a PAC associated with the United Federation of Teachers, the teachers' union.
Former councilor to Mayor Maya Wiley, who finished third in the primary, recorded more than $ 8.4 million in expenses for the race through July 11, although that includes more than $ 995,000 in payments in pain. Her campaign had a negative balance of $ 843,000 at the time of filing, although she expects another payment from public funds by August 5 to resolve any liabilities. She received around $ 2.2 million in outside support, largely backed by the 1199 SEIU, the union of healthcare workers.
Former Sanitation Commissioner Kathryn Garcia's campaign, who narrowly lost the race to Adams, spent $ 8.3 million on the race and got just $ 235,000 in outside support. Meaning that when campaigning and outside spending are combined, Adams saw about $ 10 million more in spending support during the primary than Garcia.
Shaun Donovan, the former Federal Housing Secretary, has seen his campaign spend around $ 4.8 million until July 11. But there was nearly $ 6.5 million in outside support for his New Start NYC campaign, a committee funded almost entirely by Donovan's father.
Former nonprofit leader Dianne Morales's campaign spent $ 4.2 million on the race and only got $ 10,000 in outside support.
In the Republican primary, radio host and Guardian Angels founder Curtis Sliwa spent just $ 529,000 to win the race. His opponent, Fernando Mateo, spent nearly $ 2.5 million, including a late influx of matching public funds (Sliwa was not eligible for public funds). There were no independent expenses in this race.
Sliwa, Adams and other candidates on the ballot will now participate in the general election to be decided this fall.