Many Americans blame social media for declining empathy in society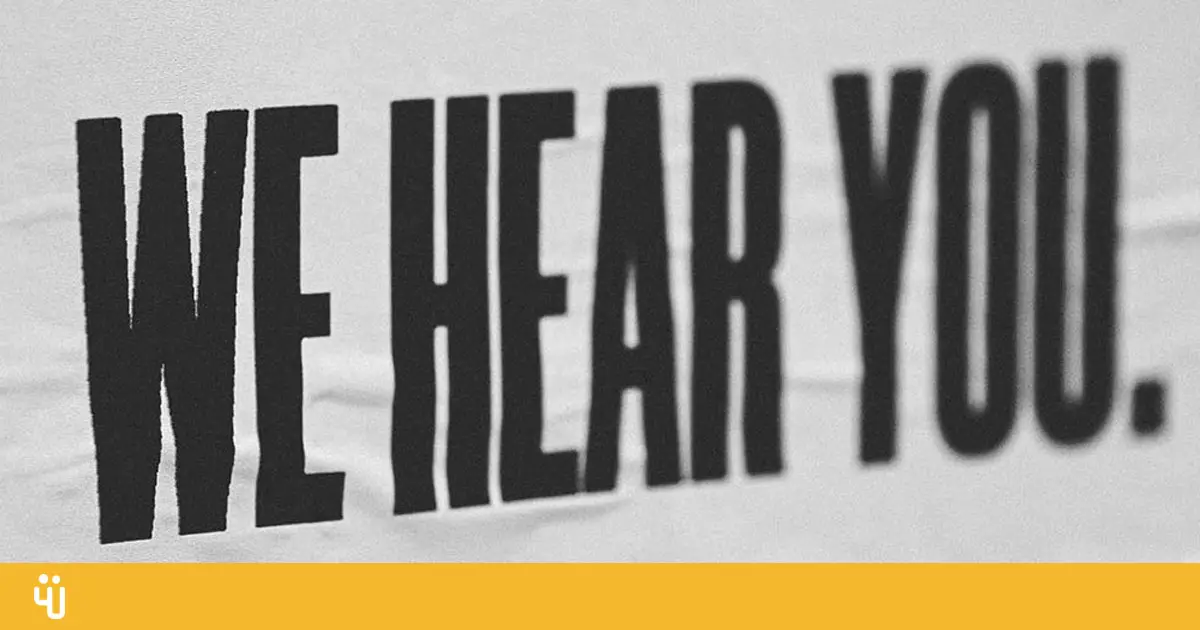 A recent study reports that 43% of Americans polled blame social media for the decline in empathy in society.
Americans fear empathy in business and society is crumbling, and blame the news media, social media, and politicians, among other factors, according to a new study by Method Communications.
The study surveyed more than 2,000 Americans and sought to provide a blueprint for how business and society can breathe life into empathy, primarily because it reports that one in four Americans find that l 'empathy "has no importance."
42% of them said empathy has declined sharply in the past year, and of these, over 80% are concerned about the decline. However, the study also found that the word "empathy" generates a range of reactions, from displays of sympathy or pity to outright signs of weakness.
Related | TikTok Ads Have Stronger Brand Impact Than Other Platforms, New Study Finds
Research has found that Americans are divided when it comes to brand activism. Almost a third of respondents believe that taking a public stand on a social or political issue is an effective way to practice empathy. But another third of them oppose companies taking a stand on socio-political issues because they believe it could hurt companies' DE&I efforts or alienate employees who disagree with that position. .
However, 66% of Americans are skeptical when brands speak up. They interpret their position as a way to generate media attention and use the wave of popularity to their advantage. Only 25% of them think that companies really believe in the causes they defend.
Additionally, a quarter of Americans also blame the disproportionate power of big business for the lack of empathy in society.
Tech companies are watched more by public opinion than other types of companies. Half of Americans believe their financial power and social influence gives them greater social responsibility but think they fail.
Half of them believe that tech brands have no empathy towards the average consumer and that their positions on social movements in 2020 were purely public relations movements. Additionally, 43% of them blame social media for the decline in empathy in society, and a third want tech companies to take the lead in promoting empathy as voice thought leaders.
But sixty percent of Americans want them to take on that leadership by taking action within their organization, by empathizing with their employees first. And they want to see them apply those principles by paying higher wages, employing a more diverse workforce, and being more accommodating to customers.
55% of consumers say they are more likely to buy from a brand that is "Human" and who takes a stand on an issue they agree with.
The bottom line, according to the report, is that brands should proceed with caution, bearing in mind that they should always back up their sentiment with substantial effort and back up their claims with action.
In short, consumers would like big brands to take a position on the minimum wage (67%), COVID-19 policies (64%), women's rights (62%) and the extension of empathy towards groups. minority interests of the company (40%). However, when it comes to supporting political campaigns or candidates, only 37% think this would be the right approach for businesses.
The next steps suggested in the report, to help bring empathy back to life, focus on three key areas that companies need to consider:
Talk less, act more: Consumers have little patience for talking – they want to see the action. While aligning with a cultural moment can spark conversation, clients want to see tangible efforts that relate to the overall mission of the company.
Find your ideal location: Brands need to live in the ideal empathy – too little can leave the impression that the company doesn't care or oppose an issue. On the other hand, too much can be seen as dishonest. Businesses need to carefully assess the issues and times that best match their products, values, and overall mission.
Something is better than nothing: Consumers generally prefer companies to try to empathize rather than remain silent, but thinking about the cause – speaking authentically and executing meticulously is essential.
"Over the past year or so we've seen brands become much more vocal about various issues, however, Americans believe empathy is fading – and even trying to be empathetic can take a toll." , explains Method co-founder and CEO David Parkinson. "As communication experts, we support our clients on how to act and react to these challenges. Finding the right balance is crucial when it comes to empathizing and always going with the words of action.
---
you might also like
---
More expert discussions
---
8 trend forecasts in graphic design for 2022
Posted on October 12, 2021


0
Here is the 2022 graphic design forecast according to infographic maker and online data visualization tool, Venngage.
Instagram vs. TikTok Videos: Performance Information and Key Learnings
Posted on October 10, 2021


0
This month, Hootsuite's social media marketing manager, Amanda Wood, and her team are testing how Instagram Reels performs against TikToks.
Insights and key lessons on banning Instagram shadows
Posted on September 1, 2021


0
This month, Hootsuite's social media marketing executive, Amanda Wood, and her team are trying to get themselves banned from the shadows on Instagram.
Overview of Adobe's 2021 Global Emoji Trends Report
Posted on July 15, 2021


0
Ahead of World Emoji Day, Adobe is releasing its 2021 study on global emoji trends and their social impact.
Top Insights from Five Social Media Experiences
In this article, Amanda Wood, Head of Social Media Marketing at Hootsuite, examines five social media experiences and their findings.
Top 5 Social Media Stories This Week
Posted on January 16, 2021


0
A new musical could soon come to life on TikTok, WhatsApp users are flocking to Signal, and Fiverr will take place …