Must strengthen before forming an alliance: Secretary General of the PMO Sitaram Yechury | Calcutta News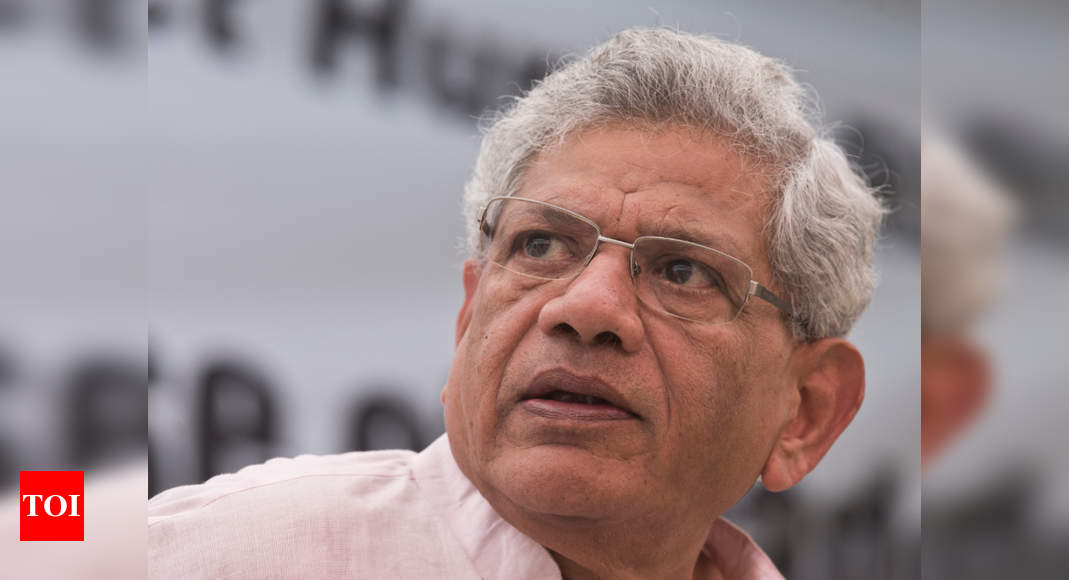 KOLKATA: CPM General Secretary Sitaram Yechury said on Sunday that the continued erosion of mass support for the party was the main reason for the election debacle in Bengal, where the left was unable to win a single seat. Yechury stressed that improving the independent strength of the party was the main task before allying with other parties when a section of the senior CPM tried to find loopholes in the party's polling strategy.
"The party had identified its weaknesses and shortcomings in previous meetings. But we couldn't overcome them. We couldn't present Sanjukta Morcha as a viable alternative to people. We have to realize our shortcomings, without which we will make another blunder, "Yechury said at the virtual PMO state committee meeting. A total of 52 members of the state committee attended.
To begin with, CPM will launch a campaign against skyrocketing fuel and commodity prices from June 24 to July 2 as part of Left's campaign across India.
The general secretary of the CPM stressed that the main objective of the party was to defeat the
BJP
. At the same time, Yechury spoke of the growing resentment against Trinamool. But TMC emerged as the main anti-BJP force while the BJP took advantage of ruling opposition in some places, leaving little room for Sanjukta Morcha in the bipolar political scheme in which the BJP's Hindutva politics and the sub- Trinamool's Bengali nationalism dominated people's minds.
The state committee of the PMO also took note of the rise in identity politics and the efforts of
political parties
and social groups to capitalize on those sentiments by floating demands for a separate state in the country. North Bengal and Jangalmahal. CPM Secretary of State Surjya Kanta Mishra reiterated the need to recognize democratic elements in emerging identity politics and forge worker unity. CPM will be observing "Hool Divas" on June 30th.