Political notebook: Norfolk coach launches campaign for House seat | Local News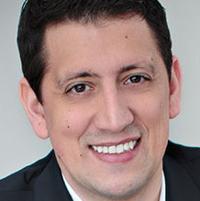 The Kevin Kalkut Committee will officially launch their campaign at the Gavel Public House in Wrentham at 5.30pm on Thursday April 14.
Supporters of Norfolk's nominating committee member who is running as a Democrat to take the seat currently held by state Rep. Shawn Dooley, R-Norfolk, will gather on the outdoor patio for 'drinks and bites ".
Dooley is running for state senator against Democratic incumbent Becca Rausch in the newly created district of Norfolk, Worcester and Middlesex which includes Plainville, Wrentham and Norfolk.
Medfield Democrat Steve Teehan also announced his intention to run for the two-year seat that Dooley has held since 2014.
Norfolk's 9th District includes Plainville, Wrentham and Norfolk.
State Sen. Paul Feeney, D-Foxboro, with 3,700 followers, has one of the most followed Facebook pages among political figures in the state.
According to Politico, former State Representative Lori Ehrlich, now FEMA New England Regional Administrator, has the most followed Facebook page, followed by Attorney General Maura Healey, State Representative Dave Rogers, Feeney and Governor Charlie Baker.
Wrentham resident Chris Doughty continues to hit the airwaves in his bid for the Republican gubernatorial nomination. Doughty was on WCVB's "On the Record" on Sunday. Doughty also appeared Sunday at 10 a.m. on WXTK, 95.1. Earlier in the week, the local businessman was interviewed on public radio station WBUR and asked about being called a 'moderate' in the race. "If I chose my own labels," he said, "it would be: pragmatic, common sense, businessman, fiscally conservative, Republican."
Scott Brown, former Wrentham lawmaker, state legislator, senator and US ambassador, doesn't think his resume is complete yet.
The current Granite State resident, via MASSLive, recently told the Salem News that while he is focused on electing his wife, Gail Brown, a former Sun Chronicle correspondent, to Congress in New Hampshire, he is considering another candidacy in the future and has indicated that he will actively help Republicans in New Hampshire and Massachusetts in this year's election.