Prime Minister Modi meets prominent Sikhs from across the country at his residence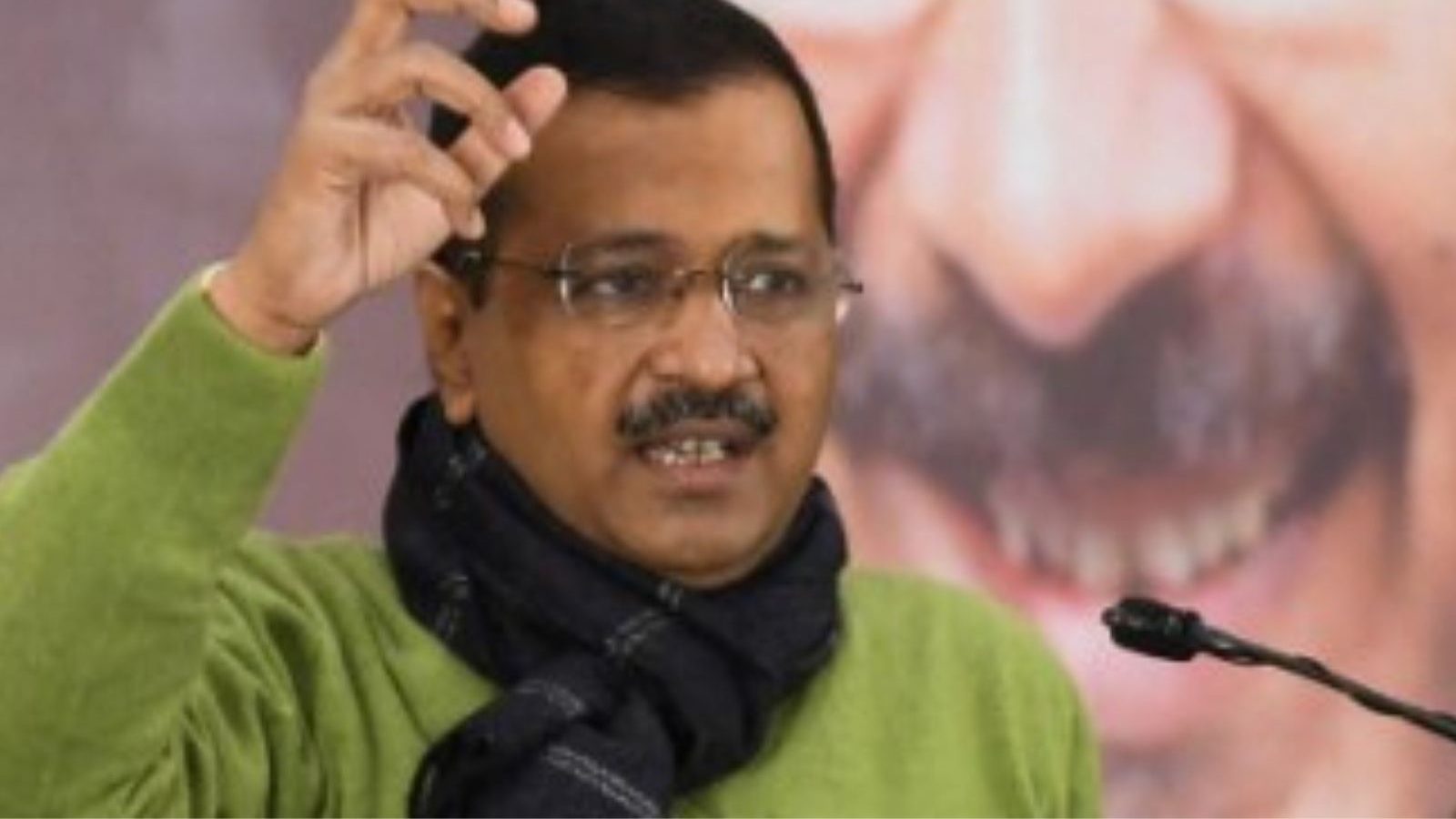 Read more
dating back to the beginning of the green revolution. On a personal level Although my mother is a Jat Sikh and my father is the greatest representative of Punjab-Punjabi-Punjabiyat who sacrificed his life for Hindu-Sikh friendship because of my name sir, it is said behind my back 'Eh Bhaiya Kithon Agha' sprinkled with the best Punjabi swear words – We have to root it out," he said on Twitter.
Daughter of AAP leader and Delhi CM Arvind Kejriwal, Harshita, 26, campaigns for the Aam Aadmi party in Punjab. Calling Bhagwant Mann, the AAP's chief ministerial candidate for the state, his "uncle", Harshita is seen asking for votes for him, according to reports. "I don't know how to give speeches, but your enthusiasm made me feel alive too. I came to get votes for my uncle Bhagwant Mann," she said. Harshita said in his speech that if anyone had thought about progress for the sake of children, then it was only the AAP.
People in Punjab want to know what happened to promises made by Congress five years ago, Union Minister Anurag Thakur told Jalandhar on Friday. "The people of Punjab are asking Congress what happened to those promises you made five years ago? They promised to give up agricultural loans, provide jobs and make Punjab drug-free, but nothing happened," he said, as quoted by ANI.
Union Minister Rajnath Singh said on Thursday that 'winds of change are blowing' across Punjab as the people aspire to bring the BJP-led alliance to power and end the 'tantra of plunder' in the state. He also slammed Punjab Chief Minister Charanjit Singh Channi for his "UP, Bihar de bhaiya" remark, alleging Congress wants to "disintegrate the country".
Targeting the Congress and the Aam Aadmi party, Singh said, "You know, we looted Punjab. The other who claims he would form a government here, asks what they did in Delhi. "The AAP says they will eliminate the threat of drugs from Punjab. Those who have opened liquor sales in all the streets of Delhi, they are talking about eliminating drugs here. "If a party can do that ( eliminate the threat of drugs), it is only the Bharatiya Janata party. We will see who has the courage to engage in drug trafficking when the BJP comes to power in the state," he said. Holding polls in Amritsar, Nangal in Anandpur Sahib, and Moga Singh said: "Winds of change are sweeping through Punjab. People will not allow loot tantra to continue. He claimed that people aspire to bring the BJP-led alliance to power in Punjab.
Using a cricket analogy, he hit out at Congress saying, "As far as Congress goes, you know two people want to bat together and neither of them wants to be on the non-attacking side. "When two batsmen beat on a crease, they are sure to be out and no one can stop that." His jibe apparently targeted Chief Minister Charanjit Singh Channi and Punjab Congress leader and former Indian cricketer Navjot Singh Sidhu. Sidhu and Chani were in the running to be Congress' leading ministerial candidate in Assembly polls. The party announced that Channi was the leading ministerial candidate.
Above Channi's "UP, Bihar de bhaiya" remark, Rajanth Singh invoked Guru Nanak Dev, saying that the founder of Sikhism had conveyed the message of tolerance, love and universal brotherhood and aspired to see a without caste. On the other hand, Chief Minister Channi says he will not let people from Uttar Pradesh and Bihar into Punjab, Singh claimed. "We will see who dares to prevent the people of Uttar Pradesh and Bihar from coming to Punjab." Channi had courted controversy by asking people on a tour not to let "bhaiya's Uttar Pradesh, Bihar and Delhi" into the state. He, however, said on Thursday that his comment had been "twisted" and praised the migrants for their contribution to the development of the state.
The word "bhaiya" is generally considered offensive in reference to migrants from Uttar Pradesh and Bihar who work in Punjab. Rajnath Singh called on voters to bring the BJP-led alliance to power in Punjab, saying it was a border state and needed a strong government capable of countering threats to the security on the other side of the border. In Amritsar, he also paid homage at the Golden Temple and Durgiana Temple.
Read all the latest Assembly news, breaking news and live updates here.