Roseburg Republican candidate for governor Paul Romero presents contract with Oregon | Elections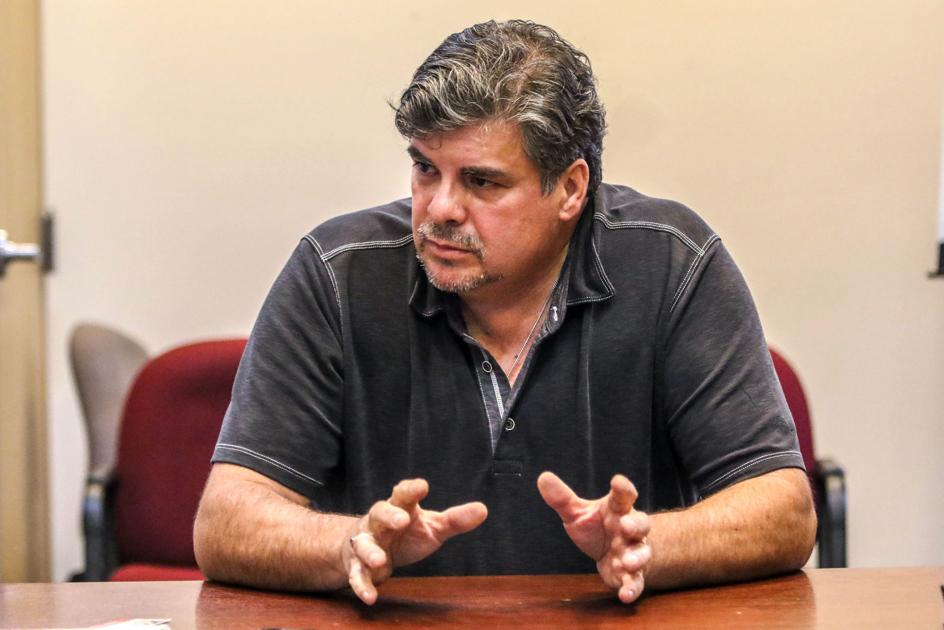 Republican candidate for governor of Roseburg, Paul Romero, has made campaign promises he calls his "contract with Oregon."
Romero said he was inspired by former US House Speaker Newt Gingrich's contract with America.
"It kind of forced Congress, and the people that was there and had notes and everything, to straighten out and fly right because with this contract with America, he got a group elected. of people, "Romero said.
"So he got over there and he followed through, and I thought you know, Oregon needs this, because we've had a lot of politicians, we haven't had real statesmen. "he said in an interview on Thursday.
Navy veteran and CEO of Youwalk Today, Inc., Romero unsuccessfully ran in 2020 for the Republican nomination for the United States Senate. He lost the primary to Jo Rae Perkins, who in turn lost to outgoing Democrat Jeff Merkley in November.
This time he turned his attention to the public service.
In his new contract, Romero has a checklist of about two dozen things he wants to accomplish as governor.
On that to-do list is a full audit of the Oregon budget for waste, fraud, and abuse.
He also wants to work to make Oregon a tax free state on income and property.
When asked how he would replace tax money, he falls back on eliminating the waste, fraud and abuse that he says are now included in government spending.
"The goal would be to determine how much money we have and turn off the taps coming out of the general fund," he said.
He also wants to audit all lawmakers to see if they receive any inducements or bribes for their votes.
Another item on Romero's list is to ban the State Department of Social Services from removing children from their homes without proof of a crime and a warrant.
"I understand that there are kids in bad situations that need to be rescued. Sometimes there are bad parents and everything. But it seems to me that they've really extended their authority a little bit beyond that." , he said.
He hopes to reduce the problem of homelessness through vocational training, tiny houses and other aids. But he said those who refuse to step up and seize these opportunities will be treated according to the law.
"We cannot allow homeless people to just take up space on public spaces, streets, sidewalks, parks, etc. It's not fair to allow this to happen, "he said.
Among the laws he said he would lobby the legislature are serious penalties for crimes involving rioting.
He also hopes for legislation to sanction municipalities that denounce the police by denying them funding and prosecute officials who take action to denounce the police.
Other legislation he wants to promote would end social assistance for underage mothers, impose child support, and create tax incentives for adoption.
The full list can be found at romerofororegon.com. Romero said the list is a work in progress and he always takes suggestions.
Despite the more dramatic elements included on the roster, Romero doesn't think it's controversial.
Romero believes Oregon's election results – including his own in the 2020 Senate race – were altered by the Dominion's voting systems. He alleges that many vote counting systems in the state run on Dominion machines.
"I'm sure more information will be released on this, especially with Dominion at the heart and overall control of our voting systems here in Oregon," he said.
Dominion conspiracy theories have caught fire among some supporters of former President Donald Trump since he lost the 2020 election.
Romero believes that items on his list that might be controversial among more liberal voters actually have majority support, and that also ties in with his theories on Dominion.
For example, he doesn't think Oregonians actually voted for the drug legalization measure on the ballot in 2020.
Romero said the state was in the hands of socialist leaders.
"They have literally suffocated the life of the state of Oregon, and what I ask people very simply is to tell me this, over the past 20 years, is your life better in the Oregon?"
The answer, he says, is invariably "no".