Senator Daphne Jordan halts primary campaign for renomination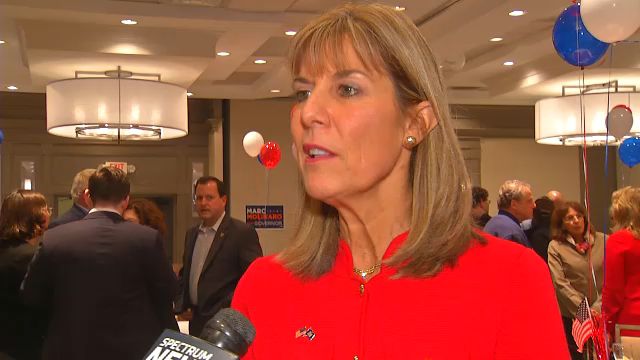 Republican state Sen. Daphne Jordan will no longer campaign for GOP and Conservative Party lines in August amid a challenge from fellow Republican Sen. Jim Tedisco for the nomination, she announced Tuesday morning.
Jordan's decision to halt her campaign for the nominations makes her the latest lawmaker to violate the redistricting process this year after the maps were drawn by an independent special master appointed by a Steuben County judge.
Jordan, in a statement, said his name will still appear on the Aug. 23 primary ballot after filing for re-election in what will be the 44th Senate District.
Tedisco, which currently represents a Senate district from a neighboring state, also said it intended to run in the 44th district after being drawn into a potentially more competitive seat.
The contest had divided Republican leaders, with Senate Minority Leader Robert Ortt backing Jordan's bid for the 44th District, but Tedisco receiving support from Saratoga County Republicans.
Jordan blamed Tedisco for creating a "circus atmosphere" in the campaign.
"I don't want to be part of this side show," Jordan said. "I'm not going to play a political game that would be destructive, divisive and undermine the principles I hold dear."
Jordan was first elected to the state Senate in 2016, replacing Republican Cathy Marchione for a seat that included parts of suburban Albany and the Hudson Valley.