Square Cash app ready to test short term loans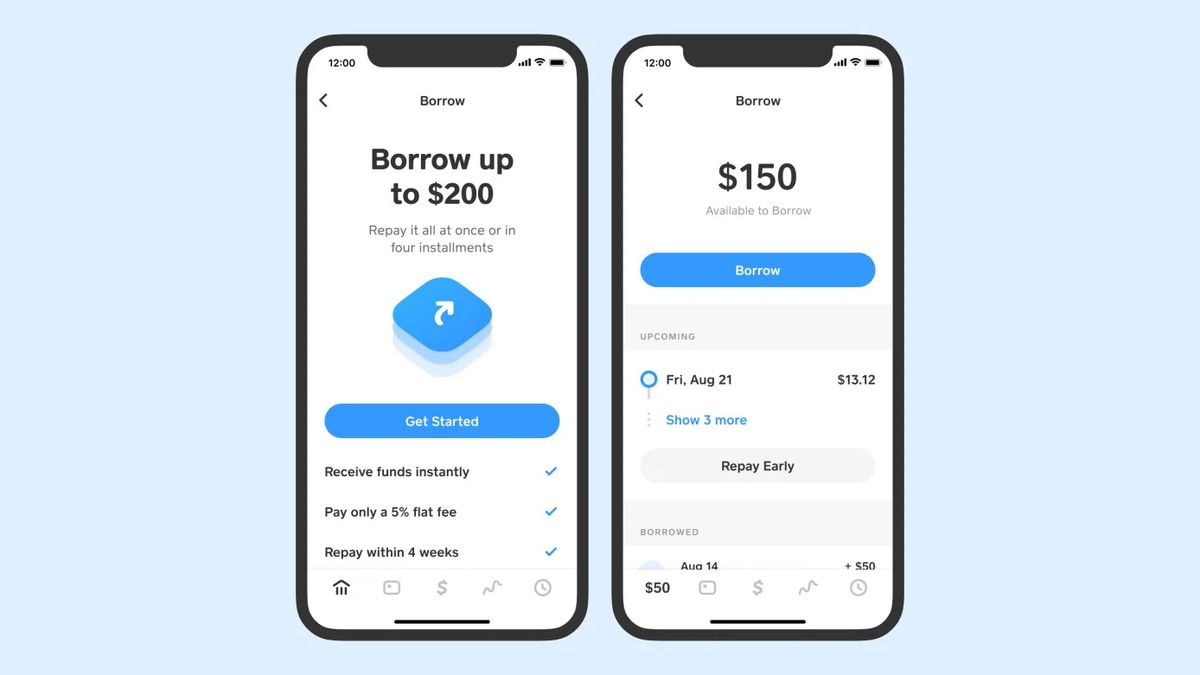 Cash App, the peer-to-peer payments service developed by Square may soon offer some users loans of up to $ 200.
Although still in the testing phase, Square testing the system on around 1,000 mobile payment application users, who can apply for the short term loans available for amounts between $ 20 and $ 200.
Requests made through the mobile app are approved instantly and must be refunded within four weeks. However, there is a one week grace period if you miss the deadline. The loans have a fixed interest charge of 5%, while uncompound interest is added at 1.25% every week after the grace period expires.
Cash App Loans
While loans can be seen as a useful short-term benefit of using Cash App, the additional costs resulting from these rates can add up quickly, resulting in a hefty 65% ​​APR.
It is therefore likely that most users will settle outstanding amounts as soon as possible given the high costs of borrowing relatively small amounts. Due to the potential implications of offering loans this way, it's unclear whether Square will roll out the idea as a permanent feature.
The new functionality expands the growing range of non peer-to-peer money transfer some products. They include free plastic in the form of the Cash Card, the Cash Boost rewards program and Cash App Investing.