Taxpayers pay $45,000 for failed 2020 Texas attorney general election trial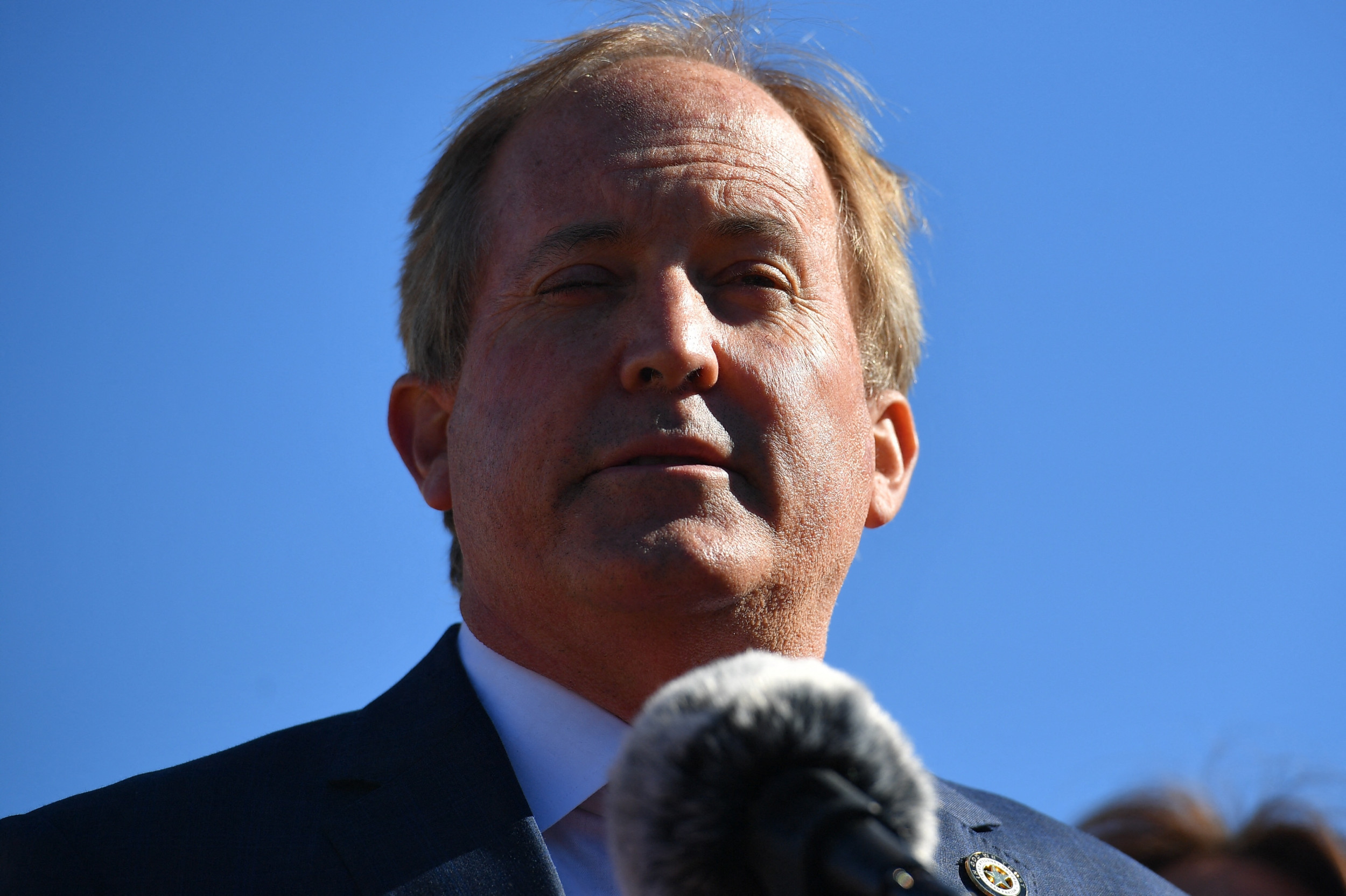 Texas taxpayers would pay at least $45,000 for Republican Attorney General Ken Paxton's legal defense against claims about his failed 2020 voter fraud lawsuit in the Supreme Court.
The legal bill has piled up due to Paxton's defense of several lawsuit complaints with the State Bar of Texas, according to for The Houston Chronicle. Paxton's lawsuit, which was backed by 17 other GOP state attorneys general and more than 100 Republican members of Congress, was dismissed by the nation's highest court for lack of standing on December 11, 2020, days only after being filed.
Paxton's lawsuit sought to reverse former President Donald Trump's 2020 loss by withholding certified vote count results in Pennsylvania and three other states before the results were tallied by the Electoral College. At least two of the complaints he is defending allege the lawsuit was "frivolous".
Trump continued to repeatedly and falsely claim that President Joe Biden's victory in the states Trump lost was "stolen". Many of the former president's allies have backed this baseless claim.
Outside attorneys working to defend Paxton reportedly include Chris Gober, a prominent Republican election attorney who billed the state $525 an hour. Lawyers provide services that include strategic discussions and document reviews related to complaints, as well as correspondence with the bar and preparation for bar meetings.
In response to the The Chronicle, Paxton told the newspaper he was legally authorized to use public funds because he was defending actions he took while working as attorney general. He described his actions as a "fight back", while lambasting "liberal complainers" and those engaged in a "witch hunt" over the bill.
"Everyone, including the governor. [Greg] Abbott and the Lieutenant Governor. [Dan] Patrick – knows this witch hunt is a sham," Paxton told the newspaper. "So I defend myself. And I'm authorized to do so by law: the acts that the bar association and liberal plaintiffs mourn were committed in my official capacity as Texas Attorney General, and I can use state resources to defend my actions and those of my team. Period."
While the bar complaints could jeopardize Paxton's personal license to practice law, the attorney general is also facing criticism for billing taxpayers because the Texas state constitution does not require that public office holders are members of the bar.
"This is his individual license, which has nothing to do with his position in power, so why shouldn't he pay for it?" civil rights attorney Jim Harrington, who was involved in filing a lawsuit last year, told the the Chronicle. "He can do this game on January 6, this unconstitutional Supreme Court action, and then turn around and make us pay twice for it? That's outrageous."
Paxton is being investigated by the FBI over allegations that he abused his office to benefit a wealthy donor. Former staff members have accused him of breaking the law by using his office to help the donor in exchange for renovations to his home and a job for a woman he allegedly had an affair with.
Texas does not have a term limit for the office of the state attorney general. Paxton, in the final year of his second term, is running for re-election in November, buoyed by Trump's endorsement.
Paxton must first clear the hurdle of a Republican primary runoff against George P. Push after failing to secure a majority of votes this month. If he wins, Paxton will face the winner of a runoff between Democratic candidates Rochelle Garza and Joe Jaworski.
Newsweek contacted Paxton's office for comment.