Voter registration deadline for February 8 election set for Friday | News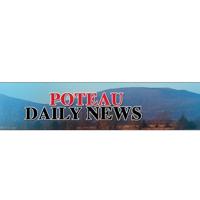 LeFlore County Board of Elections Secretary Sharon Steele announced Friday that it was the last day to apply to register to vote in order to be eligible to vote in the Feb. 8 school bond special election for Shady Point, Smithville and Spiro schools.
Steele said people who are U.S. citizens, Oklahoma residents, and at least 17½ years old are eligible to apply for voter registration. However, you must be at least 18 years old to vote.
Nominations must be received by the county election commission or postmarked no later than midnight Friday. Applications postmarked after this date will be accepted, but will not be processed until after the February 8 election. Applications may also be submitted to any automotive agency that is also an official voter registration agency before the submission deadline.
Voter registration applications can be downloaded from the State Elections Commission website at www.oklaoma.gov/elections. You can also fill out a form with your county election commission. Most post offices, label agencies and public libraries have apps available on request.
The LeFlore County Electoral Board is located at 103 North Church Street in Poteau. The office is open from 8 a.m. to 4:30 p.m. Monday to Friday.