While Joe Biden snubs Hungary, Viktor Orbán fears electoral interference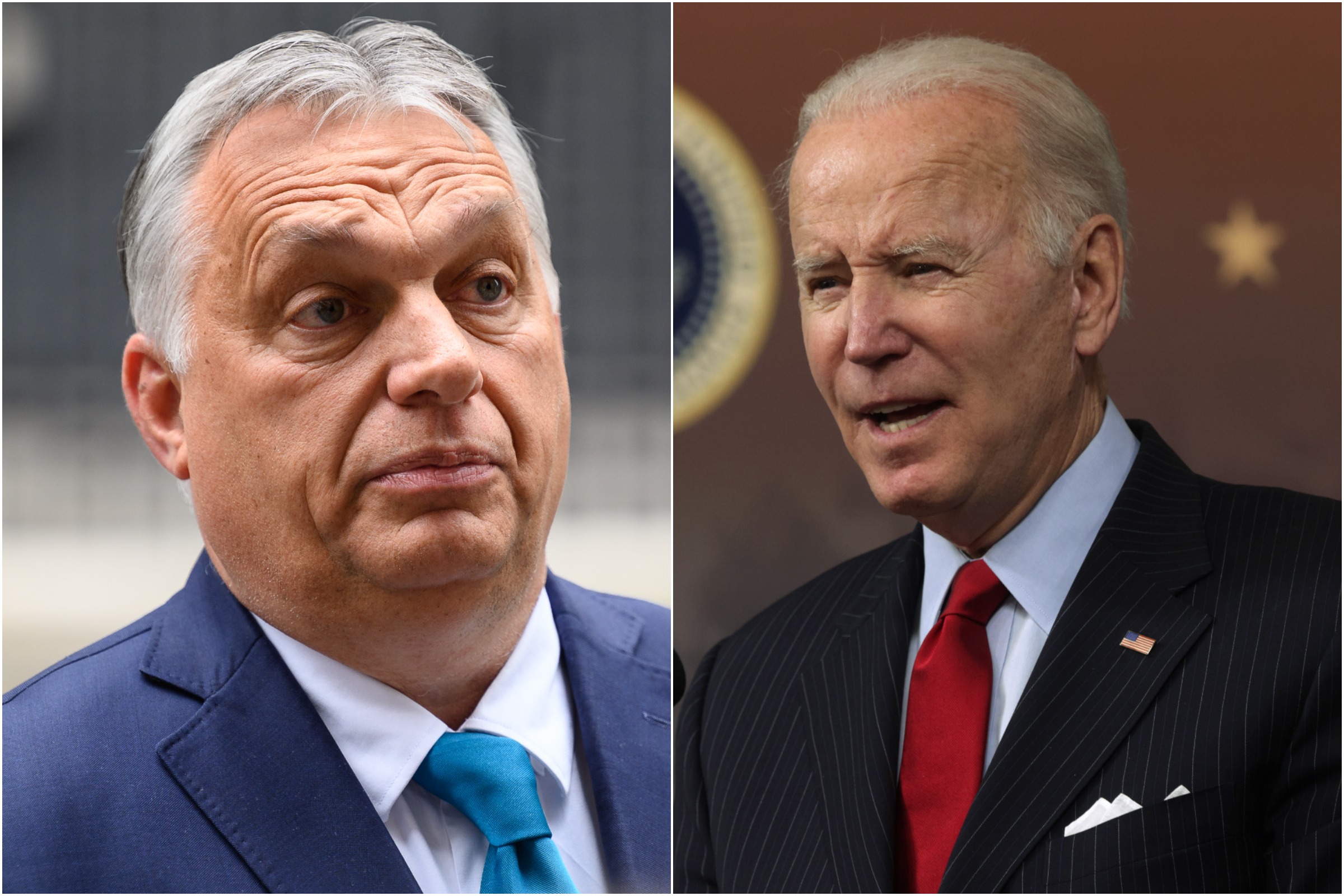 The Hungarian government has expressed concern that the United States may attempt to interfere in its elections after the Biden administration refused to invite the country to a democracy summit.
Foreign Minister Peter Szijjarto said on Thursday he believed the United States would use the Magnitsky Law to impose sanctions on Hungarian officials ahead of the April parliamentary elections.
His comments come after Hungary was excluded from the guest list for President Joe Biden's Democracy Summit, which will be held virtually December 9-10.
Right-wing Hungarian Prime Minister Viktor Orbán is running for a fourth term in next year's elections. His conservative Fidesz party has been in power since 2010.
Szijjarto said there would be attempts to interfere in the April elections and that the country was preparing for them.
"We don't live on the moon. We live in Central Europe. Of course there will be attempts," Szijjarto said.
"We have already detected preparations … I want to reassure the Hungarians that all the institutions concerned are doing their job to push back the attempts of outside interference in the elections."
Szijjarto said leaving Hungary off the Democracy Summit participant list was "disrespectful". Hungary was the only member of the European Union not to be invited, and critics have long accused the Orbán government of eroding democracy.
The State Department said The Financial Times Thursday that he looked forward to working with governments, including Hungary, to "fight democratic decline, advance human rights and defend against corruption." However, he did not answer the newspaper's question about the deployment of the Magnitsky Law.
Under this law, the United States can impose penalties on foreign nationals for human rights violations and corruption. Sanctions were imposed on prominent Bulgarian figures ahead of the country's early elections in July. The move appears to have contributed to the defeat of the country's former prime minister Boyko Borisov.
The Biden administration has yet to appoint an ambassador to Budapest, and Szijjarto compared the current US approach to his government's warm relationship with former President Donald Trump.
"Hungarian-American relations were at their peak during the Trump presidency," Szijjarto said during a press briefing.
"We have a lot of respect for the former president, a respect that is mutual. We give the same respect to every elected US president – no matter what we get in return – but it is clear that those who were on good terms with Donald Trump was not invited, "he said.