With elections over, Webber says it's back to business | Local News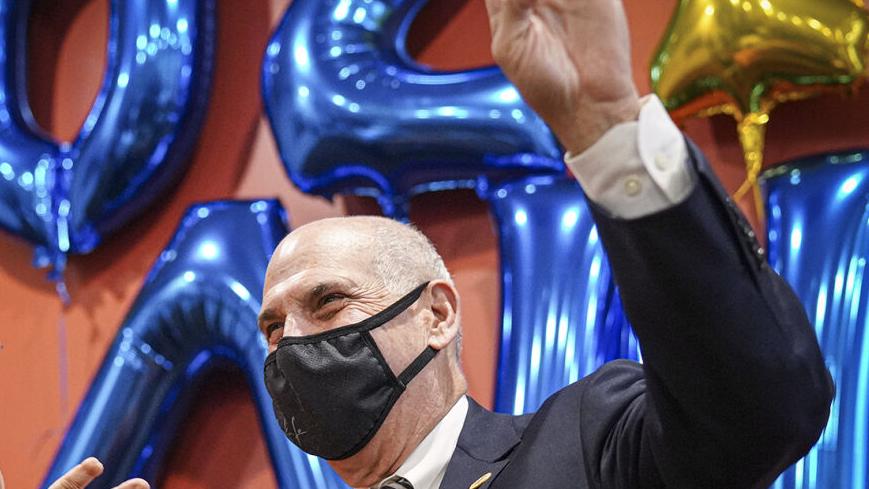 Alan Webber leaned against a wooden chair at the head of a large table in his town hall office on Friday afternoon – an image of calm combined with the undercurrents of exhaustion.
A mayoral election marathon that seemed likely to go all the way turned into a relative cakewalk for Webber, who won 55% of the vote – easily overtaking his biggest challenger, City Councilor JoAnne Vigil Coppler . Yet it was a grueling and grueling campaign, a campaign with sharp words and harsh accusations that left bruises on all of the candidates in the three-way race.
His re-election assured, Webber must now prepare for a second term. He said his attention had returned entirely to running Santa Fe and his next four years as mayor.
"You sit down and go back to work," Webber said confidently. "It's not that I stopped working, but now there is no second job. It's full time."
The New Mexican sat down with Webber for a 60-minute question-and-answer session on his plans and goals for the city. His answers have been edited for length.
Question: You won the election with 55% of the roughly 18,000 people who voted in the mayoral election. Do you think that gives you a mandate?
Webber: I consider this a very strong signal that we are moving in the right direction and that we need to keep moving forward with the programs that I focused on in the campaign and that I plan to work on. over the next four years.
Whether you call it a warrant or not is a tricky question; it almost sounds like "How big is your ego?" "
I guess I would say at the very least that a very, very vigorous campaign results in this kind of result is very rewarding and says that there is a lot of support for the direction in which we are heading.
Question: Many administrations talk about 100-day goals. Do you have something like that in mind?
Webber: I don't, because this is more of a presidential affair than a governing body or municipal administration.
I think the main effort will be in the first place to identify the highest priorities; whether it's within 100 days or not, they just need to be dealt with.
They need to be identified, and we need to articulate them so that the city council knows them, so the public knows them and identifies a "first things first" agenda.
An obvious example is the chief of police. We must respect [Chief Andrew Padilla's] retirement and then work in a way that has a transparent and open recruitment process to find and hire the best candidate to be the new police chief.
Question: Did you hear anything during the campaign that made you think your administration was on the wrong track or caused you to recalibrate?
Webber: You know the saying "You have to be able to walk and chew gum at the same time". I think that in this case, you have to be able to provide basic services and have aspirations at the same time.
Obviously, the people of Santa Fe going through COVID want to see the medians set in more depth and completeness and things that are of daily service: potholes, parks and recreation, delay. obtaining land use permits.
I think in that first year we have to have the [Cultural, History, Art, Reconciliation and Truth process] lead to recommendations on which we can act. We need to make decisions and not let it go on forever. I think the community, the audience is eager to participate, but they also want to see something come out of it.
I think in the same way, Midtown, we need to take action and see decisions made that would lead to some good things, even if this is just the first round of implementation that is starting to happen. on the Midtown campus.
Question: You have raised almost half a million dollars to win the town hall of a city of about 85,000 inhabitants. What do you think this means for the future of the Santa Fe mayoral campaigns?
Webber: I don't think money is just money.
I think people who donate to a campaign, be it mine or my opponent, put their money where their trust is and where their values ​​are.
The fact that people who knew me here, and I think the most average contribution was around $ 100, tells me that a political contribution to a political campaign is like a vote. It's a way of saying, "I support what you stand for and who you are. "
I don't know what he is saying about money at large, but I think what he is saying in my particular case is that I have a large network of friends and supporters who believe in me.
Question: Do you foresee any personnel changes other than the chief of police?
Webber: Well, you know, the election was Tuesday, and it's Friday, so I'm going to have to – the answer is I'm going to have to talk to the heads of administration and see what people want to do, and talk to the city ​​manager, city clerk, city attorney and let's let this continue while they talk to the people who report to them.
I think it's a safe thing to say it's been four very, very, demanding, most demanding years the last two with COVID. So we're going to have to see what the energy level is for people to step in and get ready for another round. "
Question: Did you hear from JoAnne Vigil Coppler or Alexis Martinez Johnson after the election?
Webber: Yes, I spoke to both. It was very cordial.
Question: What is your No. 1 political priority for the future?
Webber: I tend not to be a "big thing" guy.
The pandemic, its impact and its continuing surge in our lives continues to be problem # 1 for me. So what do we need to keep doing to cope is adapting to what COVID continues to do to us. , and it's a collection of things. It's not just one thing.
There was an article in the newspaper this morning about women leaving the workforce. This means that child care is a huge problem. We have young people struggling with mental and behavioral health issues at an epidemic level. This tells me that social indications for health are a huge problem.
It's not a thing, but the mast is that we are still struggling with the way we live with COVID. It's not going away.
Question: You have a background in business but also in government. Is there anything you have learned in business that does not apply to local government?
Webber: It wasn't a surprise to me, but it's an ongoing part of Santa Fe city government that is intentional, that it evolves more slowly than the private sector and business.
It is one way of preventing the government from being too impulsive. However, it also means that the things the audience might want, and the things the audience might think they should get faster, often take longer.
Question: What lessons did you learn in your first trimester that will be particularly useful in your second?
Webber: If you're talking about presidents, governors, or mayors, in their first term there is a very ambitious agenda and you want to drive that agenda as firmly and aggressively as possible, and I think part of what j I've learned is that you must have both an accelerator pedal and a brake.
There are times when you need to slow down to move forward more effectively and be more selective about the ambition of the agenda. Sometimes less is more.